Home
»
Living Healthy »
Your Genes Are The Real Referees! Lucas Silva Got A Yellow Card, Many Got A Red
Your Genes Are The Real Referees! Lucas Silva Got A Yellow Card, Many Got A Red
When it comes to cardiac health, nobody really wants to play the odds. The young Brazilian footballer, and Real Madrid starlet, Lucas Silva, has to end his career before it even started because of his heart health issues.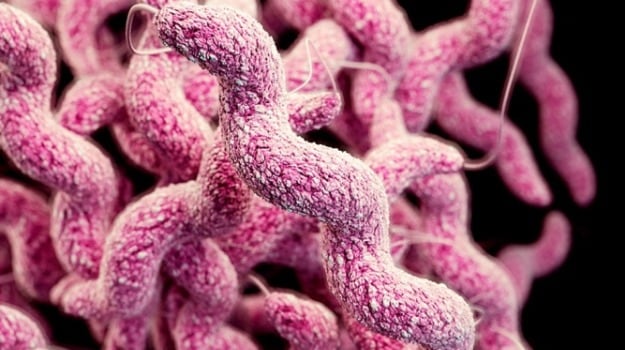 Young player Lucas Silva retiring from football because of cardiac concerns
HIGHLIGHTS
Our daily routine and nutrition influence in keeping our heart healthy
Genetics play a vital role in our life
Many tools help us to understand our genetic architecture
The young Brazilian footballer, and Real Madrid starlet, Lucas Silva, has been forced to retire from professional football at the tender age of 23. The young Brazilian was on the verge of a transfer to Sporting Lisbon, but the deal fell through when he failed the physical. Silva took to social media to confirm his retirement from professional football citing heart-health related issues as a major health concern. His Instagram bio reads: "I fought the good fight, I finished my career, I have kept the faith".
Sad news. Undoubtedly. Touted as one of the most promising emerging talents in Europe, Lucas Silva has had to end his career before it even started really. Needless to say, when it comes to cardiac health, you really don't want to play the odds. Back in 2012, when Fabrice Muamba collapsed while playing for Bolton, the football community as a whole harboured hopes of seeing him take to the field again, but that was not on the cards.
Silva's retirement has created a buzz in the media with most people expressing their grief, while a fraction seem puzzled to hear about such a young player retiring with cardiac concerns. Some people have even gone ahead and blamed the club for not keeping a keen eye on the health of the player.
But is that really the club's fault? Sports academies these days run a battery of tests on their players on a periodic basis to ensure that the players are always game-ready. So how did something as basic as cardiac health slip through the cracks? Hold on, how did a 23 year old footballer get cardiac issues anyhow?! He's young...and super active!
Also read: 5 Ways To Prevent A Cardiac Arrest
The offside Trap: Catching you off-guard
Footballers are no slouches, in fact they are the epitome of fitness. We all know that we need to eat right and exercise regularly to keep our heart healthy, but is that really enough? Lucas exercised daily, ate the healthiest food possible, was a non-drinker and a non-smoker, and yet at the tender age of 23, he has had to retire from football due to heart-health related medical concerns!
Yes our daily routine, our lifestyle, habits, nutrition, etc., play a vital role in keeping us healthy; but then again moments like this make us take a step back and realise that at the end of the day, that's not enough; Genetics - That's what pulls the strings!
No matter who you are, no matter what you do, the laws of genetics will apply to you - whether you choose to learn about them or turn a blind eye.
Though there's no doubt that the medical staff at his football club kept a keen eye on his health, Lucas still managed to develop a cardiac condition at such a young age, that rendered him unable to continue his profession. Why is that? Well, if you look at it, footballers deal with extreme levels of physical stress. This takes a massive toll on their overall health, especially the heart. If the player has an underlying cardiac condition, it will go unnoticed until it manifests. Hence the clean chit from the medical staff. Lucas is lucky that his condition got caught early. There's an endless list of players that were not so lucky, and sadly succumbed to their conditions while playing the sport they loved. I've listed out 10 such cases below:
Also read: 5% Of People Who Get Cardiac Arrest Don't Even Survive Enough To Reach Hospital: Dr Praveen Chandra
Those shown the Red Card:
If you feel that Lucas is the one odd case, then you're in for a big surprise. Let's stick to just football -
1. Date: 9 May 2016
Name: Jeanine Christelle Djomnang
Age: 26
Team: Cameroon national team
What happened: Cameroonian goalkeeper, collapsed during her warm-up before a match in Cameroon. She died of a suspected heart attack.
2. Date: 7 May 2016
Name: Bernardo Ribeiro
Age: 26
Team: Friburguense
What happened: Brazilian footballer for Friburguense collapsed during a friendly match before being taken to a hospital, where he died of a suspected heart attack.
3. Date: 6 May 2016
Name: Patrick Ekeng
Age: 26
Team: Dinamo Bucureti
What happened: Collapsed in a match against FC Viitorul Constan a seven minutes after he came on from the bench and was taken to hospital, where he died less than two hours later.
4. Date: 30 April 2015
Name: Gregory Mertens
Age: 24
Team: Sporting Lokeren
What happened: Belgian footballer Gregory Mertens died of heart failure, three days after collapsing during a reserve team match against Genk, having never regained consciousness after receiving CPR during the first half.
5. Date: 11 May 2015
Name: Tim Nicot
Age: 23
Team: Beerschot-Wilrijk
What happened: Belgian footballer died of heart failure, only two weeks after Gregory Mertens, during a tournament game.
6. Date: 21 July 2013
Name: Yair Clavijo
Age: 18
Team: Sporting Cristal
What happened: The 18-year-old footballer from Sporting Cristal died during a reserve match against Real Garcilaso on 20 June 2013. The autopsy determined he died from a cerebral edema with brain herniation caused by hypertrophic cardiomyopathy.
7. Date: 15 March 2012
Name: D. Venkatesh
Age: 27
Team: Bangalore Mars
What happened: Collapsed toward the end of the game; reports suggest cardiac arrest as the cause of death.
8. Date: 28 August 2007
Name: Antonio Puerta
Age: 22
Team: Sevilla FC
What happened: Collapsed during a match against Getafe C.F. He died later in hospital after several cardiac arrests. Autopsy revealed arrhythmogenic right ventricular cardiomyopathy.
...The list is endless. All these players, in the prime of their lives and the pinnacle of their careers, left a void in our lives, as they made their way to their heavenly abode. May they rest in peace.
Also read: Heart Attacks: Luke Coutinho Tells How You Can Prevent Sudden Strokes And Heart Attacks
Don't wait until Extra time, score early to win:
Most of these deaths can be attributed to the sudden onset or manifestation of an underlying problem. As we discussed earlier, most often these diseases go unnoticed by the physicians. Why so? Traditional medical tests are diagnostic in nature, and look at what we call the "clinical endpoints" of a disease. They look at markers that are found in the body when the disease manifests - such as increased/decreased thyroid levels, insulin levels, creatine, alkaline phosphatase, etc. But what if the disease has not yet manifested? These markers are absent in that case, and the person is classified as a healthy individual. Does that necessarily mean that the individual is free from said disease? Not necessarily. If it's coded in your genetic framework, it could well happen to you - today, tomorrow, a year or decade from now, but it will.
So, is there something you can do? YES! Today there are tools available that allow you to gain a deep understanding of your genetic architecture - what traits you would have, what diseases you may be predisposed to, what conditions can affect you in the future or be passed on to your children. In fact, you can even figure out what drugs will work for you based on your genetics. Technological advancements in the field of genomics have allowed us to gain a deeper understanding of how our genes function and control our lives. We at Mapmygenome, provide these tools to you, to help you know what you're made of, what makes you unique, so you can take charge of your health and your life TODAY!
Also read: What Is The Difference Between A Panic Attack And Heart Attack?
If you are looking to fast-track some fitness goals or take your athletic prowess to the next level or just looking to get into better shape.....we have something to help you get started! MapMyGenome's MyFitGeneTM is a revolutionary fitness test that sets you on the right path, by assessing your innate strengths (and some weaknesses). You can learn about the right diet/nutrition plans for you, engage in the right workouts (based on muscle biology, heart health and more), understand repair mechanisms and avoid injuries for prolonged participation, manage stress and more.
More often than not, we do not know if we might be high risk individuals for any condition, or if there are any health issues that would concern us specifically. Genetic counseling can help. If you feel that you have a family history of some disease, or you lead a lifestyle which you feel predisposes you to certain health risks - give us a call. Our board certified counselor can help you identify your risks. Remember, just because you LOOK healthy, doesn't mean you ARE healthy. Lucas never would have thought he would retire at the age of 23 due to cardiac issues, but life has a way of smacking you in the face when you least expect it.
Your life is precious. Knowing what your genes say about you is akin to getting a candle in a dark room. Throw some light on what lies ahead, and take the right steps today, to avoid crashing into obstacles tomorrow.
(Being a key player in the field of Personal Genomics in India, Mapmygenome has carved out a niche for itself. Founded in January 2013, we started as India's pioneering Genomics Company with a vision to "Touch 100 million lives and save a million lives by 2030." Backed by 16+ years of experience in genomics, Mapmygenome stemmed from Ocimum Biosolutions it is essentially, a personal genomics and molecular diagnostics company for people who are proactive about their health. We offer personalized health, fitness and wellness solutions based on genetic tests that help people know more about themselves.)
DoctorNDTV is the one stop site for all your health needs providing the most credible health information, health news and tips with expert advice on healthy living, diet plans, informative videos etc. You can get the most relevant and accurate info you need about health problems like diabetes, cancer, pregnancy, HIV and AIDS, weight loss and many other lifestyle diseases. We have a panel of over 350 experts who help us develop content by giving their valuable inputs and bringing to us the latest in the world of healthcare.