7 Ayurvedic Rituals You Must Follow To Boost Your Vitality
These Ayurvedic rituals will help you in living a life full of energy and enthusiasm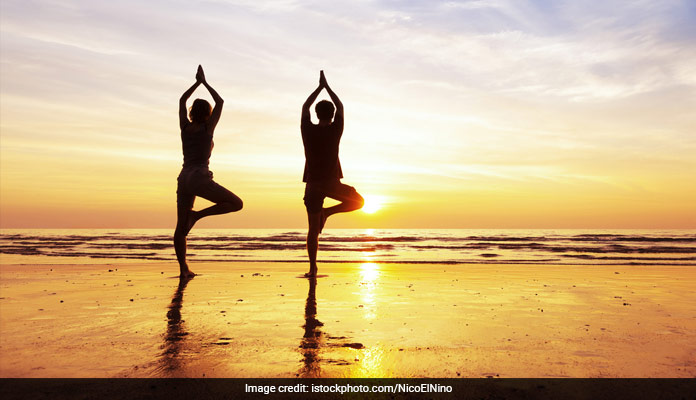 Ayurveda suggests that regular exercise helps in having a calmer state of mind
HIGHLIGHTS
Ayurveda suggests people to have a strict and disciplined schedule
Waking up at 5.30 in the morning gives the vata advantage
Ayurveda suggests living a life with good hygienic habits
People who follow Ayurvedic rituals are aware of the fact that they need to follow a strict schedule which keeps their vitality intact. Habits like waking up before sunrise, drinking enough water, meditating, exercising, etc. are all crucial for one to feel energetic and fresh the entire day. The way we live and the kind of lifestyle we have are directly proportional to our health and state of mind. People who are in the habit of keeping timetables and sticking to strict schedules tend to perform better in all sectors of life.
So here are 6 essential Ayurveda rituals that will help boost your energy levels and keep your mind and body strong:
1. Wake up early in the morning
According to Ayurveda, the ideal time to wake up in the morning is 5.30 am as it is considered to be a pure and auspicious time of the day. How our body functions are vastly dependent on our sleep cycle. And waking up before sunrise gives the data advantage, which makes us flexible and enthusiastic and improves our mental health.

Also read: Do You Wake Up Feeling Tired And Sluggish? Do These 5 Stretches Every Morning
2. Have warm water
Having warm water immediately after waking improves our digestion and eases bowel movement. This practice also reduces the incidence of chronic fever and skin problems.

Also read: Here's Why You Shouldn't Stand And Drink Water
3. Cleanse yourself
Ayurveda suggests cleaning as an important part of healthy living. Splashing cold water on the eyes and face makes us feel energetic and relieves the body from stress and tiredness. Additionally, one must also clean their tongue in order to scrape of the undigested food and prevent bacteria and bad breath.

Also read:
Too much hygiene affects immune system
4. Massage with oil
Massaging body with oil has a very soothing effect on the body and the mind. It helps in reducing signs of aging, improving the skin quality, reducing cellulite, and also relieving muscle and joint pain. One must practise oil massaging of body for 2-3 times in a week to get better sleep. For people who might not have the time for body massage, massage the soles of your feet. This will give you a sense of well-being and mental clarity. This practice should be followed by a relaxing bath.

Also read:
Here's What You Must Do Every Morning With Coconut Oil
5. Exercise daily
Ayurveda suggests mornings as the best time for exercising. They help in improving immunity, promoting weight loss, improving blood circulation and eliminating toxins from the body. Regular exercising also helps one have a calmer state of mind. One can also include meditation in their daily dose of fitness.

Also read: Exercise And Boost Your Brain Power, Stay Young Forever
6. Eat healthy
What you eat is what you are. Eating healthy is the key to look and feel good and also function effectively. Breakfast, being the most important meal of the day, should include a variety of fruits, vegetables, or grains. Also, one must only eat on feeling hungry and till the point of time you feel satisfied. This helps in better digestion of food.

Also read: Know How Healthy Eating Can Control Diabetes On This Diabetes Day
7. Fast at least once a month
Ayurveda says that our bodies need cleansing and detox, once a month. However, fasting does not refer to completely abstaining from food. The fasting should be dependent on will power, stomach strength, dosha, and diet habits. Fasting at least once a month helps in making psychologically and physically stronger.

Also read: Health Benefits Of Fasting You Didn't Know