Having Sex For The First Time? Expert Tips
Being depressed and anxious for the first time is quite natural but you can improve your subsequent performances by keeping in mind these simple tips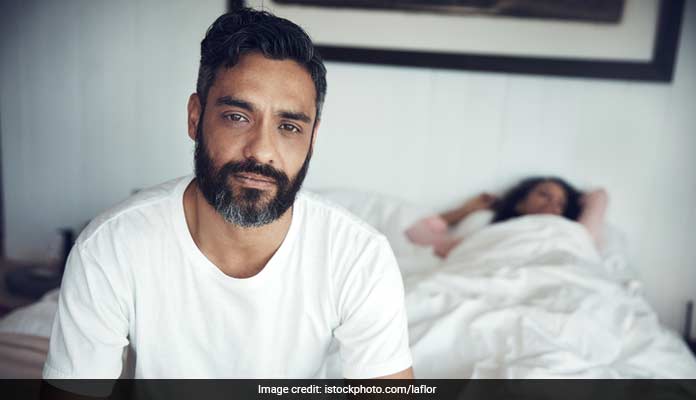 Keep yourself stress free to avoid the anxiety and negativities for first time sex
HIGHLIGHTS
Visit a sexologist if your anxiety continues
Keep yourself positive and happy if you wish to improve your performance
Communication with your partner can also drive away the depression
Being anxious about your sexual performance is natural but most of it also roots from what the multimedia serves us on everyday basis. But there are many ways you can beat that anxiety without having to show any resentment to your partner. This anxiety often leads to depression and can also somehow deter your future sexual performance. And the repercussions due to excessive mental pressure is known to all. It is important that you relieve yourself from stress and anxiety by considering these steps.
1. Don't be too conscious about your body
Due to excessive exposure to different media platforms where we see extremely good looking people with perfect bodies. It is important that we don't look down upon ourselves if we don't meet the standards set by the society. It is absolutely okay if you don't have a perfect body. Such notions take toll on our mental health and often leads to depression. However, it is important that keep yourself healthy and it is advisable to take care of your body to keep yourself away from deadly health hazards.
2. Consult your sexologist
While mental pressure and emotional unpreparedness are one of the prime reasons for your first time anxiety and stress, there could be some physical issues which can lead to deterred sexual performance. Erectile dysfunction could be one of the reasons behind this lack of performance but it can be treated by certain easy to do remedies. You should consult a sexologist if the problem continues.
3. Don't stress too much
It is important to keep yourself calm and composed during sexual intercourse. As mentioned earlier, it is quite natural to be anxious and fearsome about your first sexual experience. According to health experts, staying calm and peaceful not only boosts your performance but also helps you stay positive and full of energy. You can also relieve yourself from stress and anxiety if you communicate with your partner.
4. Forget negative experiences in the past
You might be hesitant to have sex if you have had bad experiences in the past. It is not unusual if you fail to perform it with full vigour the first time and at times it improves with time. It is therefore advisable to drive away all the negative experiences from the past.