Home
»
Men's Health »
Man Admitted To Hospital After Having Pierced 15 Needles In His Genitals
Man Admitted To Hospital After Having Pierced 15 Needles In His Genitals
The man confessed of piercing 15 needles in his genitals for almost an year and took to medical intervention after feeling intense pain in his phallic region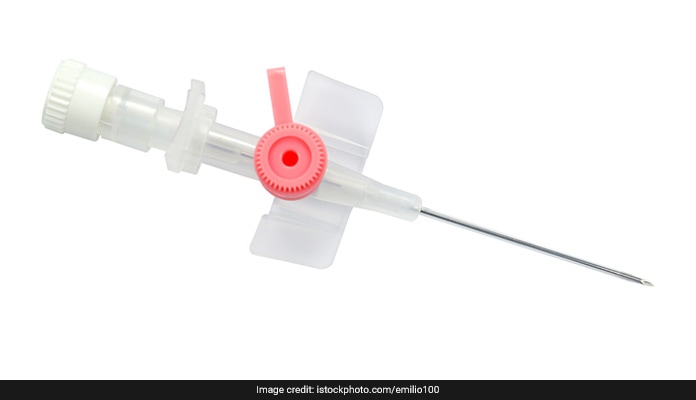 Man pierced 15 needles in his genitals to evoke sexual pleasure
HIGHLIGHTS
He pierced 15 needles in his penis for almost an year
The doctors used a ureteroscope and a laparoscope to remove needles
Tattooing and body piercing are becoming popular worldwide
Recently, a 35-year-old man was rushed to the general wing of Shenyang Military Region Hospital after he pierced 15 needles in his penis for almost an year. Doctors came to find this out after he complained of intense pain in his genitals. The unnamed man also confessed that he did not feel any pain while piercing the needles and did not face any medical complications any time later in the period. After an intensive medical examination the doctors pulled out the needles from his genitals.

An Unusual Case

The urologists had to use special equipment to take the needles out from the most sensitive part of his phallic region. The process took more than an hour and the size of the needles were around 10-15 centimeter in length. The doctors used a ureteroscope and a laparoscope to remove needles from his urinary tract and urethra.

Dr Cao, one of the Urologist of the Military hospitals said that he had never come across a situation like this before where the person had pierced 15 needles in his body for an year. Usually, there were cases like insertion of pen refills and thermometers in the penises to evoke sexual pleasure and sense gratification. He further speculated that needle insertion leading to long-lasting and effective orgasmic pleasure might be one of the reasons for its use.
A common practice
Piercing has been a common practice among the youth around the world to evoke sexual pleasure and enjoyment. Recent studies have also revealed that practices like tattooing and body piercing are becoming popular worldwide forming a new pop-culture. While there are no concrete laws which prohibits this practice, there have been various cases around the world where the person had to bear with complex health problems like blood clotting, anemia and unregulated blood flow due to body piercings.