High BP Spikes Risk Of Serious Heart Valve Disorder
A condition of high BP at a young age may spike risk of serious heart valve disorder later in life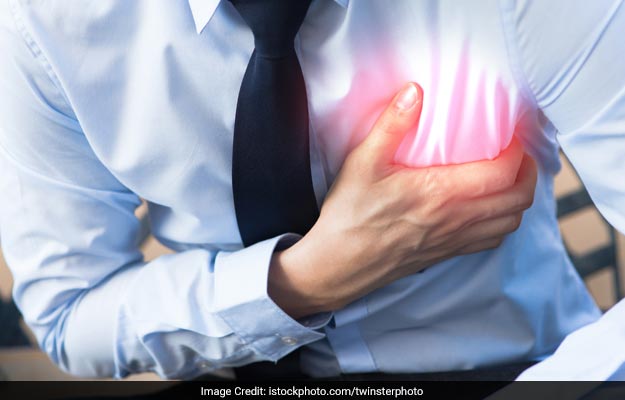 High BP can lead to higher risk of heart valve disorder
HIGHLIGHTS
High BP can lead to serious heart valve condition later in life
A balanced diet and proper exercise routine could reduce the risk
Doctors shift their focus on need for replacement and repair of valves
A recent study warns that a condition of high blood pressure early in life may spike risk of developing the most common heart valve disorder in older people particularly. This is why you should stick to a proper balanced diet and a good exercise routine. 5.5 million Adults in UK were followed for a period of over 10 years by the researchers of the George Institute of Global Health at Oxford University. At the end of this period they found that a high blood pressure condition at a younger age was linked with mitral regurgitation.

Also read: National Nutrition Week 2017: A Perfectly Balanced Diet Is What You Need
Mitral regurgitation is a condition of the heart when it is less efficient in pumping blood to all parts of the body which in severe conditions can lead to heart failure.
Kazem Rahimi, lead researcher from The George Institute UK explained that the research findings suggest that this kind of a disabling condition is not a consequence of aging as people assume it to be but it actually is preventable.

Also read: Here's How You Can Lose Weight Without Exercising
This condition leads to a backflow of blood into the heart which can lead to symptoms like dizziness, chest pain and shortness of breath.
This condition is common in older people and can risk mortality greatly. There have been significant advances in valve disorder sect, mitral regurgitation still is considered as a degenerative disorder. Over time, it is recognized as a disease which can lead to serious wear and tear or the valves.
This has caused medical practitioners to shift their focus on the need for the replacement and repair of the valve instead of its prevention. This research published in the journal PLOS Medicine, therefore, states that exercising regularly and having a balanced diet can help in lowering blood pressure and reducing the risk of occurrence of this disorder.