Hyderabad Raid Shows What Happens To Surrogate Mothers Post-delivery
Legal and medical aides are provided to the surrogate mothers but much of it remains on paper only. The health conditions of surrogate mothers can deteriorate if they don't receive timely medical and sanitary facilities.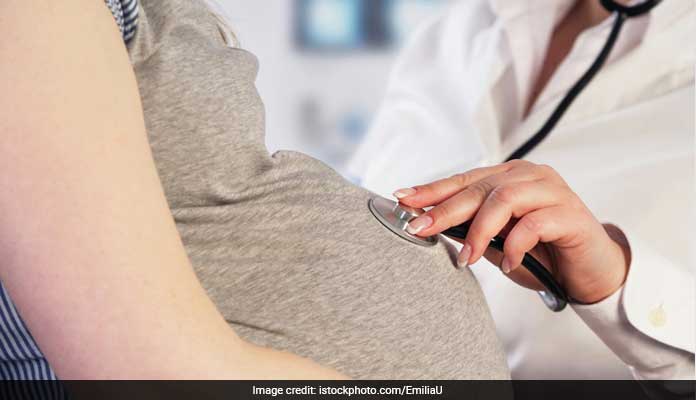 Proper medical facilities to surrogate mothers after needed after delivery
HIGHLIGHTS
Surrogacy as a practice boomed after when it was legalized in 2002
The surrogate mothers are deprived of post-delivery health services
No proper medical attention to surrogates deteriorates their health
Speculations begun to brew over the newborns left unaided at the Sai Kiran Fertility Centre in Hyderabad which was raided by the Hyderabad Central Task Force in the early hours of the 20th of June 2017. While the health issue of the babies born at the centre is of major concern and needs to be tackled at the earliest, the post-delivery repercussions on the surrogate women at the centre and in India at large also need serious attention. The health inspectors who reached the centre along with the task force reported that the sanitation facilities provided to surrogate mothers is worrisome. The women are not allowed to go out of the hospital during the pregnancy period and are locked in rooms which are not in good condition.

Also read Postpartum psychosis risk greatest soon after birth
Many Laws, Zero Action
There has been a slew of bills favoring the surrogate mothers ever since it was made commercially legal in 2002. However how far has those been dutifully implemented has been an issue of grave concern. The non-availability of proper medical facilities for surrogate mothers at private fertility centres like the one in Hyderabad has serious impact on the mothers who lend their wombs to couples in need. The laws provide both legal as well medical benefits to the women involved in this service but the laxity of the administration which in most cases are not properly monitored does not allow the surrogate mothers to avail those benefits.
The legal support is one of the essential supporting tools for the surrogate mothers who are hired by couples who usually don't follow the ICMR (Indian Council of Medical Research) guidelines on deciding the total cost of the surrogacy. Apart from proper financial help to the surrogates, the post-delivery medical benefits also need to reach the mothers so that their body recovers fast and quickly gets back to normalcy. The actual scenario, on the other hand is not so impressive. The mother is left to herself after the baby is legally taken away by the couples. With no proper financial and medical attention, the surrogates acquire many diseases and other health related problems.

Also read Poor sleep and depression after childbirth
Health repercussions on surrogate mothers
The mistreatment of surrogate mothers at different private fertility centres during and post gestation period affects them badly, as a result of which their body takes longer time to get back to its normal metabolic rate. Some couples take the baby away just one or two weeks after the delivery and this can affect the surrogates badly who can face many problems, like-
1. Breast engorgement and sore nipples
2. Deficiency of essential supplements like- Calcium, Iron, DHA and Omega-3 fatty acids
3. Excessive Vaginal bleeding
4. Anemia
5. Bone deformation