Home
»
Living Healthy »
Lesser-Known Facts About Vitamin B12, As Revealed By Dietitian Swati Bathwal
Lesser-Known Facts About Vitamin B12, As Revealed By Dietitian Swati Bathwal
Vitamin B12: For every 10 mcg supplementation of vitamin B12, 1.6mcg gets absorbed in our gut, so remember to maintain it with 50mcg a day. Low levels of vitamin B12 can shrink brain cells and lead to Alzheimers.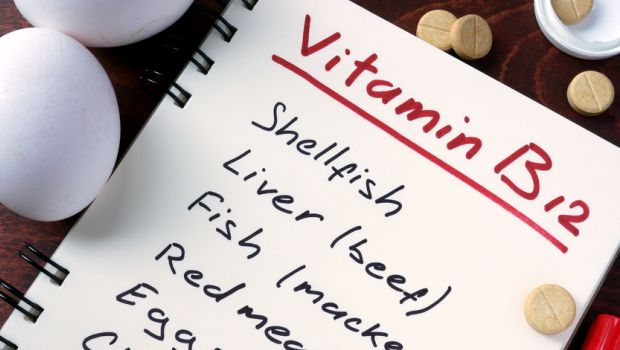 Vitamin b12: Leafy green vegetables can provide you with this vitamin
HIGHLIGHTS
Vitamin B12 can be obtained by following a healthy diet
Vitamin B12 is essential for protecting our heart health
Deficiency of vitamin b12 can cause shortness of breath
Even if you are a vegan or a vegetarian or a flexitarian, you may be lacking this wonder vitamin essential for human health. It goes long back to a century ago when the first patient in the 1853's was found bed ridden with bed sores, pressure ulcers, pernicious anemia and when he was fed with animal food, he recovered remarkably. This recovery was due to vitamin B12. Vitamin b12 is not made by plants or animals or naturally by us- humans but it is made by the microbes which blankets the earth. But in today's world as a result of sanitisation we chlorinate to kill off these bacteria. So, while we don't get much B12 in the water anymore, we don't get much cholera, either, which is a good thing!
Vitamin B12: Interesting facts you must know
Vitamin B 12 is essential for protecting our heart health, low levels of Vitamin b12 increase homocysteine which affects our arteries and is one of the leading causes of stroke in the world. Irrespective of what dietary patterns one may follow, there are various factors which affect its absorption and its bioavailability. Some of the most common symptoms are shortness of breath, painful feet, Parkinson's, skin darkening, Alzheimer's, thick arterial lining, abdominal pain, cognitive impairment, depression, psychosis, digestion and fatigue. So, basically it impacts our gut health, blood, brain and nervous system.
Also read: Reasons Why Vitamin B12 Should Be An Essential Part Of Your Diet
What's new: Interestingly, there is a difference between functional status of vitamin b12 and optimal blood levels of vitamin B12. One may have an optimal serum level of vitamin b12 one could be low on the functional level of vitamin b12. Which means even if your blood levels are normal, one could have a lower level of functional vitamin b12, which is enough to cause a rise in homocysteine (an amino acid if high, can cause stroke). One of the ideal ways to check functional status for vitamin b12 is to know blood homocysteine levels. Urine tests which diagnose low functional status of b12 are elevated Methylmalonic acid (MMA), low folate and low levels of vitamin b12, elevated homocysteine.
Who are at risk? Vegans, Bariatric surgery patients due to malabsorption, men and women above age 50 can have elevated homocysteine levels and MMA level, pregnant and lactating mothers and infants. As we age the absorption of vitamin b12 declines and hence, after the age of 50, we are at increased risk for vitamin b12 deficiency.
Sources: Homocysteine levels can be detoxed with the help of folate, vitamin b12, vitamin b6. Hence, a high fiber diet is essential for reducing its levels. Fiber in the gut produces vitamin b12, hence, fermented foods like idli, dosa, dhokla, khandvi, kanji water, nutritional yeasts, milk and its products, eggs, chicken, pulses, legumes and dark green leafy vegetables are some rich sources of vitamin b12. However, supplementation of Vitamin B12 whether its oral or intramuscular, it is still required to supplement with a maintenance dosage of 50mcg vitamin b12 a day. This is specially for increased risk groups, it is difficult to meet the requirements for vitamin b12 completely.
Also read: Health Benefits Of Vitamin B12: Here's All You Need To Know All About This Vitamin
Dosage: For 65 years above - 650mcg - 1000 mcg a day, Infants and childhood ( 5mcg) and later in teenage years(10mcg), pregnancy (50mcg) a day is indicated. There are no side effects of even over dosing of this vitamin except an expensive pee! This is because vitamin B12 is a water-soluble vitamin. Dosages and supplements depend on how low the levels are and at the discretion of the health practitioner.
Supplements: They are available in 2 forms: Methylcobalamin and Cyanocobalamin. Methylcobalamin is less stable but is preferred for patients with impaired kidney failure. It is photosensitive safe and that makes it more expensive to buy. However, Cyanocobalamin is more stable and doesn't get destroyed in the light and also gets converted to readily absorbed form in the body. Research shows that chewable supplements are better over liquid as salivary enzymes help in the absorption of the vitamin. Prefer consuming vitamin b12 solely on its own, as various multivitamin can destroy vitamin b12.
Unknown Facts about Vitamin B12: Recent study found that brushing twice daily with vitamin b12 toothpaste helped some vegans and elderly in prevention of its deficiency, although there were not enough studies to claim. For every 10 mcg supplementation of vitamin B12, 1.6mcg gets absorbed in our gut, so remember to maintain it with 50mcg a day. Low levels of vitamin B12 can shrink brain cells and lead to Alzheimers.
Our ancestors: who were once apes ate dirt, grits and drank unsanitised water which prevented them from Vitamin B12 deficiency. We are living in the modern world and vitamin B12 with stress, availability of fast foods, sanitised water and polluted air, we cannot mess with this wonder vitamin.
Also read: Men's Health: Follow These Expert-Recommended Tips To Boost Your Energy Levels Naturally
(Swati Bathwal is a Diabetes Educator, Dietitian, Accredited Sports Nutritionist and Public Health Nutritionist)
Disclaimer: The opinions expressed within this article are the personal opinions of the author. NDTV is not responsible for the accuracy, completeness, suitability, or validity of any information on this article. All information is provided on an as-is basis. The information, facts or opinions appearing in the article do not reflect the views of NDTV and NDTV does not assume any responsibility or liability for the same.
DoctorNDTV is the one stop site for all your health needs providing the most credible health information, health news and tips with expert advice on healthy living, diet plans, informative videos etc. You can get the most relevant and accurate info you need about health problems like diabetes, cancer, pregnancy, HIV and AIDS, weight loss and many other lifestyle diseases. We have a panel of over 350 experts who help us develop content by giving their valuable inputs and bringing to us the latest in the world of healthcare.