5-Minute Mini Workout Plan To Lose Weight
Typically, people think that this can only be done by sparing hours and joining a gym, where it is actually just a myth. All you need to do is be cautious of what you eat and perform intensive workout for 5 minutes regularly.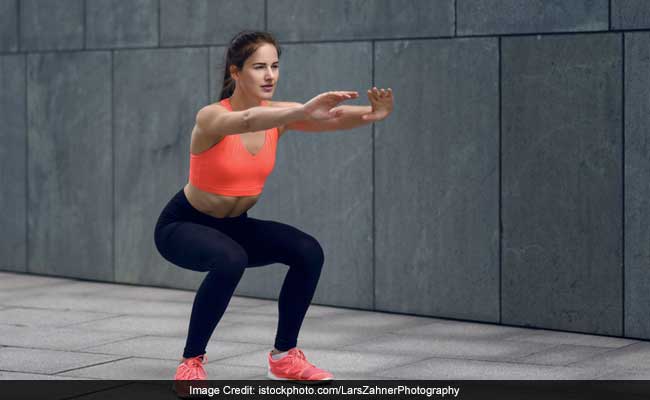 Short and quick workout plan for the ideal body
HIGHLIGHTS
Be cautious of what you eat and workout for 5 minutes intensively
Inverted V-pipe exercise is the most effective mat exercise for abs
Jump squats exercise is a power packed cardio exercise for your body
Sometimes when I look in the mirror, I see myself putting on weight. Then I decide I will join a gym and it will be fine. But then when I step out of the room the idea just vanishes, and I think I don't have much time to join a gym. How many of us go through the same everyday and the universal excuse for it all is the lack of time. But weight loss, physical and mental health are interrelated, and working out is important for this. But working out and fitness requires you to spare some time for it. Typically, people think that this can only be done by sparing hours and joining a gym, where it is actually just a myth.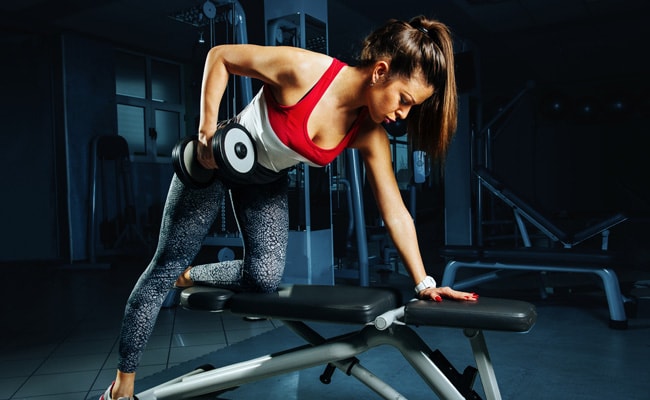 The good news is that you can make a mini workout plan to keep yourself fit at home, all you need to do is cut down on fat consumption and spare 5 minutes from your daily schedule and that's it!
No fancy or complicated diet plans, no expenditure on supplements and no need to throw your money in a gym, when you can keep yourself fit at home! All you need to do is be cautious of what you eat and perform intensive workout for 5 minutes regularly. It may seem like 5 minutes is a very short workout plan but if practiced regularly, it helps in considerable weight loss.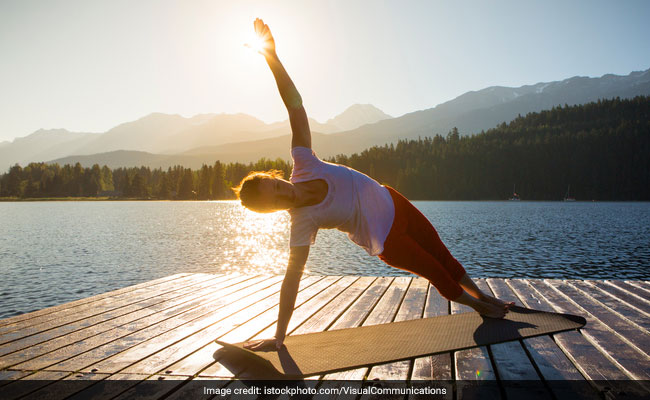 This plan begins with 8 exercises which have to be practiced for a period of 30 seconds to 1 minute each and should be performed in the form of circuit training. You need a yoga mat, a skipping rope and a towel for it.
1. Inverted V-pipe exercise
The very first step to this workout for 5 minutes is this exercise. It needs to be done for 30 seconds. It is one of the most effective mat exercises for abs. You need to lie down on the mat, stomach on the ground. Now place toes on the mat and hands on the ground and balance your body on toes and hands. Now pull your legs close to your body, making an inverted V-shape, push legs away from hands now. Repeat this for 30 seconds, this works on the arms, the core and lower back.
2. W Leg lifts
This exercise works on legs and abs. lay down on the mat facing upwards. Hands by your side and slowly lift them straight up and pull them close to your stomach. Now release them and stretch them downward in opposite directions. Again repeat the same for 30 seconds. As you proceed, you will experience something burning in your stomach and legs. This exercise is ideal for reducing lower body fat.
3. Superman exercise
Keep yourself fit at home with the next element this plan, the superman exercise. This exercise is your way to lose tummy weight by working on thighs, abs and lower back. Lie down on your stomach and stretch yourself on the ground. Stretch your arms and legs in opposite directions and keep them straight. Now lift your chest and thighs from the ground balancing yourself on your stomach. While doing this, try to keep your body straight as much as possible, practice this for 30 seconds. This exercise is very effective to tone belly fat.
4. Jump squats exercise
Included in most fitness regimes, jump squats exercise is a power packed cardio exercise that works out your body and tones your thighs. In your 5-minute workout routine, you need to give 30 seconds to this exercise. Stand straight and bend as much as you can to a perfect squat. Now while coming out, you need to jump out of it. Repeat this for 30 seconds. This intensive workout will make you sweat by keeping your heartbeat rate high.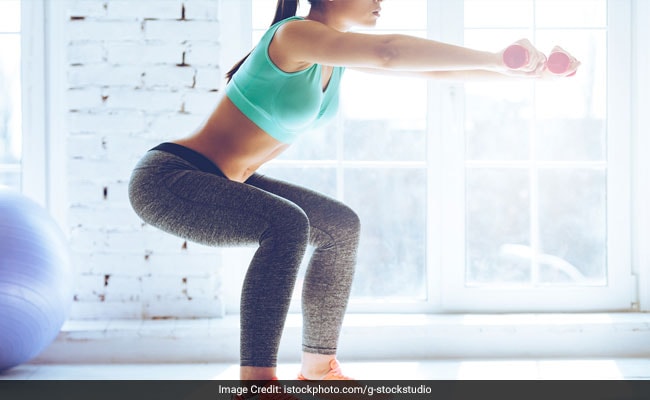 5. Single leg Lift jump exercise
While working out, we tend to forget which point is ideal for us, in other words, have we lost only the excess weight or went past that point. This exercise is your way to maintain that balance. This exercise works on core muscles and back of the thighs at the same time. Begin by standing straight and lifting your left leg, now bend and try to touch the ground with your hands, as you come up, you need to jump. Ensure that your left leg does not touch the ground. Do this for 30 seconds and then repeat with the right leg for another 30 seconds. Though challenging for beginners, this exercise will surely help you lose weight and maintain it as well.
6. Push up and Knee Kick Exercise
This exercise is an innovation of the push-ups you had been performing by now or may have seen. It is a great way to reduce arm fat, upper arm fat.
Men should do proper pushups, whereas women can begin with knee pushups. Lie down flat on the ground, come on your hands and feet. This is how you begin. After this, bring your right knee forward to touch your right elbow and do the same with the left leg. Perform this for 30 seconds, you can begin with a pushup, then knee kicks and resume with pushups. This exercise helps you build strength in your arms. When you regularly workout for 5 minutes, this exercise would surely help you build arm strength and also reduce excess fat.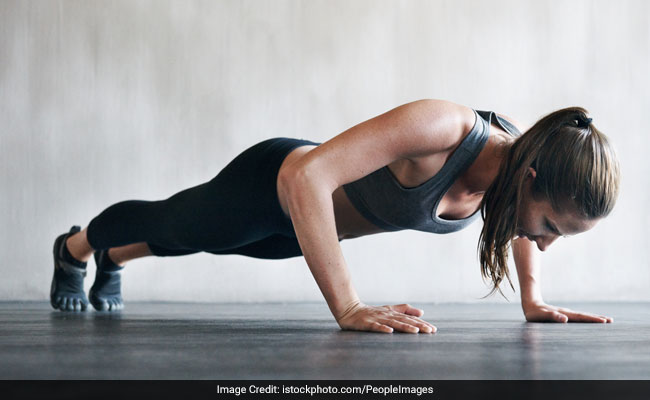 7. Bent leg rotating exercise
Work on your inner thighs and abs with this exercise. With this, you can build more strength and concentration on your legs. For this, lift your right leg up till your waist, toes pointing towards the ground and start rotating your foot, 15 seconds clockwise and 15 seconds anti-clockwise. Repeat the same with the left leg. Though challenging, this exercise is very effective in reducing thigh fat.
8. Skipping
Here's when the rope comes into play. For both men and women, and irrespective of age group, skipping is the best exercise for weight loss. Moreover, this one is entertaining, so you need not be worried about getting bored at all.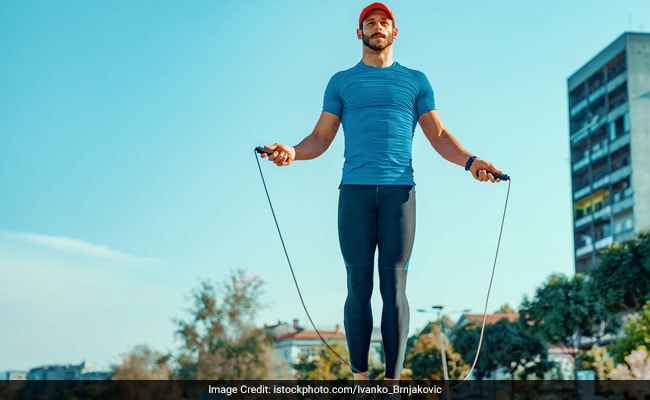 Jump for 30 seconds, keeping it normal for the first 20 seconds, and then keep the next 10 intensive. Keep back and knees straight while jumping and jump with both legs together. After all the workout, your body is already quite warm and hence while skipping you sweat the most and all the excess fat gets removed from your body.
This 5-minute workout routine can help you lose weight and at the same time can help to keep yourself fit at home. Try this routine and feel the difference, you will not just lose weight, but feel yourself becoming fitter and stronger.
DoctorNDTV is the one stop site for all your health needs providing the most credible health information, health news and tips with expert advice on healthy living, diet plans, informative videos etc. You can get the most relevant and accurate info you need about health problems like diabetes, cancer, pregnancy, HIV and AIDS, weight loss and many other lifestyle diseases. We have a panel of over 350 experts who help us develop content by giving their valuable inputs and bringing to us the latest in the world of healthcare.