Home
»
Cancer »
Breast Cancer Treatments Can Raise Risk Of Heart Disease, American Heart Association Warns
Breast Cancer Treatments Can Raise Risk Of Heart Disease, American Heart Association Warns
On this World Cancer Day, let's find out if a breast cancer treatment is safe for your heart or not.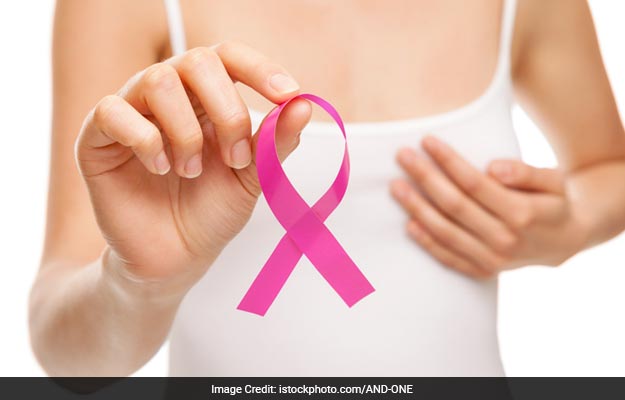 Breast cancer treatment may not be so good for your heart
HIGHLIGHTS
Life-saving therapies like chemotherapy can cause heart failure
Patients and doctors shouldn't avoid the treatments
They must take steps to prevent cardiac arrests from this treatment
The American Heart Association issued a stark warning Thursday for women with breast cancer: Life-saving therapies like chemotherapy and radiation can cause heart failure and other serious cardiac problems, sometimes years after treatment. The organization said patients and doctors shouldn't avoid the treatments but instead take steps to prevent or minimize the cardiac risks. And it stressed that breast cancer survivors can improve their chances of a long, healthy life by exercising regularly and sticking to a healthy diet.
The cautionary message, published online Thursday in the journal Circulation, came in the organization's first comprehensive scientific statement on the complex interactions between breast cancer and cardiovascular disease.
While much of the information is known to oncologists, the report could be a helpful reference tool for patients as well as primary care, emergency room and other doctors who treat breast cancer patients.
In many ways, the AHA statement is trying to change the mindset of women diagnosed with breast cancer who consider it the biggest threat to their health. It noted that breast cancer survivors who are 65 and older and were treated for their cancer are more likely to die of cardiovascular problems than breast cancer.
Almost 48 million women in the United States have some kind of heart disease, compared with 3.3 million women with breast cancer, the AHA said. It said an unprecedented number of women are surviving the disease yet face a risk of developing heart problems, in part because of their cancer treatments.
Laxmi Mehta, a cardiologist at The Ohio State University who led the writing of the report, said she didn't want to deter women from getting effective therapies. "We want to make sure they get the best treatment for breast cancer - survival is the goal," she said. "But it's important for people to know that the heart needs to be taken care of before, during and after treatment." Patients and their doctors should consider heart risks when deciding which treatment to pursue, she said.
Otis Brawley, chief medical officer of the American Cancer Society and a longtime critic of overtreating breast cancer, said the report is a reminder to oncologists that side effects of cancer treatments can do real harm to patients.
It's not unusual, Brawley said, for a breast cancer patient who underwent chemo years earlier to wake up one day with swollen ankles and shortness of breath, symptoms of congestive heart failure. Yet when such a patient ends up in the hospital, he said, doctors tend to look for signs of a heart attack or pulmonary embolism, while overlooking breast cancer treatment as a possible culprit. That's a problem because heart failure caused by a chemo drug like doxorubicin is treated differently than heart failure from a heart attack, he said.
But while many physicians praised the AHA report, some, such as Deanna Attai, a breast surgeon at the University of California at Los Angeles, worried it could discourage women with high-risk cancer from getting aggressive treatment. She said she was especially concerned about women with HER2-positive and triple negative breast cancer.
"I don't want those patients to think they should not do chemo, because then they will be more likely to die of disease," she said. She added that oncologists for years have been closely monitoring patients who are on toxic drugs like Herceptin, which is used to treat patients with HER2-positive breast cancer.
And she said that doctors routinely test the tumors of patients to assess the cancer's risk of recurrence. Those with a low risk can skip chemo, she said.
Susan Gilchrist, associate professor of clinical cancer prevention and cardiology at MD Anderson Cancer Center in Houston, welcomed the report, especially its focus on exercise and fitness. She said that a breast cancer patient who goes through chemo for three or four months loses 30 percent of her fitness, gains 10 pounds and ages the equivalent of 20 years. Gilchrist's Healthy Heart program is designed to counteract those effects by encouraging women to exercise and eat healthy foods.
Dolly Brenneman, a 65-year-old executive and life coach, was one of Gilchrist's patients. After having a mastectomy a few years ago, she had trouble exercising and put on weight. When she told a nurse practitioner that several of her relatives had had strokes, she referred Brenneman to Gilchrist's program, where she was urged to wear a Fitbit and to do aerobic exercises at least three times a week.
"I became a gym rat," Brenneman said, frequently working out with a trainer, lifting weights and taking Zumba classes. She improved her diet and lost seven pounds, just in time for her daughter's wedding last October.
Richard Steingart, a cardiologist at Memorial Sloan Kettering Cancer Center, said the focus on the cardiotoxicity of cancer drugs stems from the experience of children with leukemia. Beginning in the 1980s and 1990s, most children with the blood cancer were cured by aggressive treatment that involved chemo and sometimes radiation. But as they got older, many developed serious side effects, called "late effects," from the treatments, including heart problems and second cancers.
The pediatric oncologists "tapped us on the shoulder and said, 'You need to look at this,' " Steingart said.
Women with breast cancer typically get some combination of surgery, chemotherapy and radiation, depending on the stage of their cancer. One of the most common chemo treatments is doxorubicin, which is used for breast and other malignancies and used to be called adriamycin.
Its cardiotoxicity has long been known, but studies now indicate that administering the drug slowly, rather than all at once, may reduce the risk of cardiac damage, the AHA report said. Small studies also have shown that a drug called dexrazonxane can reduce the risk of heart damage in patients getting high doses of doxorubicin for advanced breast cancer, it added.
The report said some heart damage, including the kind caused by drug Herceptin sometimes can be reversed.
Another treatment, radiation, can cause blockages in the heart, but doctors are developing more-targeted radiation to reduce the risks of those problems.
Neelima Denduluri, a medical oncologist in Arlington, Virginia, said that increasingly doctors are tailoring treatments to the individual and that doctors don't have to choose between life-saving cancer therapies and cardio health. "There's no one-size-fits-all," she said.
(This story has not been edited by NDTV staff and is auto-generated from a syndicated feed.)
DoctorNDTV is the one stop site for all your health needs providing the most credible health information, health news and tips with expert advice on healthy living, diet plans, informative videos etc. You can get the most relevant and accurate info you need about health problems like diabetes, cancer, pregnancy, HIV and AIDS, weight loss and many other lifestyle diseases. We have a panel of over 350 experts who help us develop content by giving their valuable inputs and bringing to us the latest in the world of healthcare.