Your Guide To Home Remedies For Knee Pain Management
Whatever you experience, there are natural remedies for knee pain which will help you manage the pain and ease the symptoms.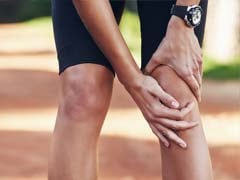 Knee pain relief from home remedies is possible.
Your knee pain, if it's in the mild to moderate range, can be successfully treated at home. While some sports players can experience knee pain acutely and so do the old, arthritis patients have to fight a constant battle against this unnerving pain in their knee. Though some types of knee pain can require surgery or other interventions to resolve, if the pain is due to inflammation, arthritis or a minor injury, there are home remedies you can use to combat this illness. However, it's also important to find the cause behind the pain and so don't rule out an X-ray if you feel there could be a serious possibility.
Here are 9 effective fixes for knee pain that you can use at your home.
1. Cold Compress
These compresses are a quick and reliable way to reduce pain and swelling. The reason they work is because they constrict your blood vessels and reduce blood flow to the affected area, thus minimizing swelling.
To make a cold compress, simply take some ice cubes or frozen peas and wrap them in a thin towel. Then apply it to the painful knee area for 10-20 minutes. Do this two or three times daily until your pain is gone.
2. Apple Cider Vinegar
This Chinese food ingredient in helpful in reducing knee pain because of its alkalizing effect, which dissolves mineral build-ups and harmful toxins within the knee joint. The vinegar also restores lubricant production in the joints to reduce pain and promote mobility.
To use this remedy, mix two teaspoons of apple cider vinegar with water and drink the mixture throughout the day. Or mix it with olive oil and massage on your knee. You can also soak your knee in the water with the vinegar in it. Do this for 30 minutes once daily for a few days.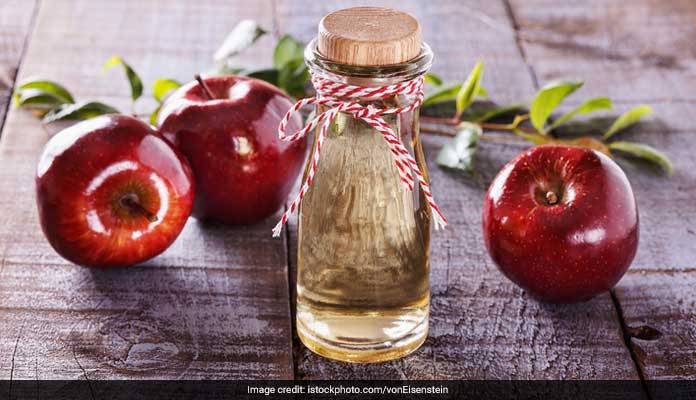 3. Pepper
Red and black pepper contains capsaicin which is effective as a pain reliever. Capsaicin is natural analgesic that produces a warm sensation in the body and reduces pain in the affected area. It is especially effective in treating arthritis pain.
To use the remedy, mix half cup of warm olive oil with two tablespoons of pepper powder. Apply this paste on the knee twice daily for at least a week. Alternatively, mix the pepper with apple cider vinegar and after soaking a clean washcloth in this solution, apply it on the aching area for about 20 minutes daily.
4. Ginger
Whether your knee pain is due to arthritis or muscle strain or an injury, ginger is an effective remedy to get rid of the pain. This is because ginger has anti-inflammatory compounds in it like gingerols, shogaols and parasols. This herbal medicine can reduce swelling on the knee as well as combat the pain. Various studies with patients of arthritis found that ginger helped to reduce pain when used in combination with a prescription treatment for arthritis.
To make use of this remedy, crush some ginger root and boil it with water for 10 minutes. Strain and add a little honey and lemon juice. Drink two to three cups of this ginger tea daily until the pain is gone.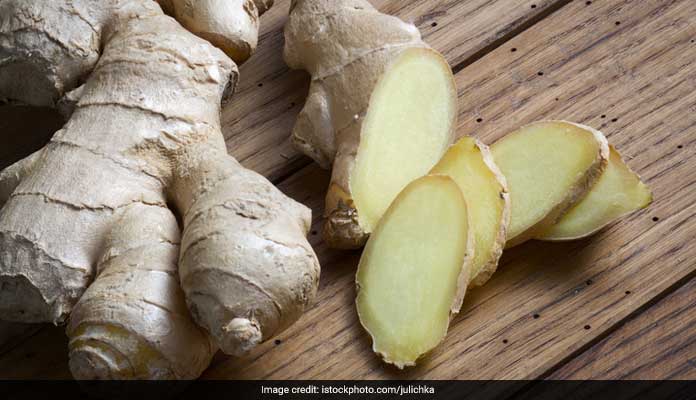 5. Turmeric
Turmeric is an one of the most effective spices that are used since ancient times to relieve knee pain. This yellow spice contains a chemical called curcumin that has anti-inflammatory as well as antioxidant properties that will help you get rid of knee pain.
Researchers at the National Center for Complementary and Alternative Medicine (NCCAM) have shown that turmeric can slow the progression of rheumatoid arthritis, one of the leading causes of knee pain.
To use this remedy, boil turmeric with milk or just add half teaspoon each of ground ginger and turmeric to a cup of water and boil it for 10 minutes. Strain, add honey to taste, and enjoy twice daily.
Note: Turmeric is not ideal for use if you are following a medication course that leads to blood thinning, like Aspirin since turmeric can further thin your blood.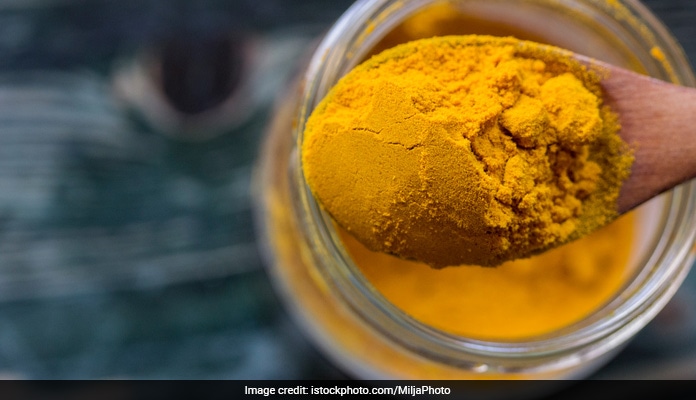 6. Lemon
Lemon has been found beneficial as a natural home remedy for knee pain caused by arthritis. This solution works because lemons have citric acid that works as a solvent for uric acid crystals, which is the cause of knee pain in most kinds of arthritis.
To use the remedy, squeeze some lemon slices in water and drink on an empty stomach. Also, you can tie 2-3 lemon slices in a cotton cloth and dip it in warm sesame oil. Then place the cloth on the affected knee for 5-10 minutes.
7. Mustard Oil
Widely practised in Ayurveda, a gentle massage of the knee area with warm mustard oil can alleviate your pain as this eases inflammation and improves blood circulation in the region.
Simply heat two tablespoons of mustard oil and add one garlic clove in it. When the clove turns golden brown, turn off the heat and strain the oil. Now massage your knee with it and cover your knee with warm towels to make the heat stay for a few minutes.
8. Fenugreek Seeds
Commonly known as methi, fenugreek seeds are effective pain-relievers because of their anti-inflammatory and antioxidant properties. These seeds are warm in nature and very beneficial for joint pain.
To make use of the remedy, soak a teaspoon of the seeds in water overnight. Drain off the water in the morning and eat the seeds. Alternatively, you can roast and grind a handful of fenugreek seeds and store them in a jar. Mix two teaspoons of this powder and add enough water to make a thick paste. Apply the paste on the affected knee area. Leave it on for 30 minutes and then rinse it off with warm water.
9. Eucalyptus Oil
This oil has analgesic, or pain-relieving properties that will help get rid of knee pain. This happens because of the cooling sensation of the oil that eases knee pain for arthritis patients.
A study published in the Evidence-Based Complementary and Alternative Medicine journal indicates that even inhaling this essential oil may help reduce pain and inflammation after total knee replacement.
Alternative therapies
Some other solutions, often known as 'alternate medicine' since they aren't based on western medical patterns can help you get relief from knee pain. Certain kinds of exercises are also effective in dealing with knee pain.
Tai chi
This is a mind-body exercise that works two-ways to alleviate knee pain. First, it improves balance and flexibility, to increase our range of motion of the joints. In a study published by Arthritis and Rheumatism, researchers found that practicing tai chi is especially beneficial for those with osteoarthritis. Second, it teaches mental discipline to help patients cope with chronic pain.
Exercise and weight management
Keeping your joints in a range of motion can reduce knee pain in some people. For arthritis patients in particular, keeping the leg stationary can stiffen the joint and make matters worse. Being overweight can also aggravate the problem and cause bone injuries, so exercises that reduce weight like yoga and cardio can help reduce your knee pain.
DoctorNDTV is the one stop site for all your health needs providing the most credible health information, health news and tips with expert advice on healthy living, diet plans, informative videos etc. You can get the most relevant and accurate info you need about health problems like diabetes, cancer, pregnancy, HIV and AIDS, weight loss and many other lifestyle diseases. We have a panel of over 350 experts who help us develop content by giving their valuable inputs and bringing to us the latest in the world of healthcare.