This is Why Your Breasts Hurt Before Your Periods
The swelling in your breasts before a period is due to painful lumps that form in the second half of the menstrual cycle.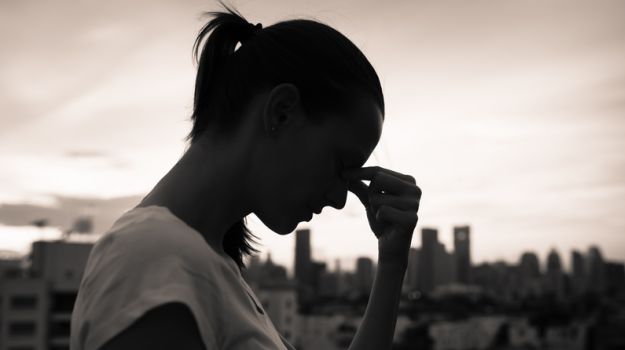 Increase in estrogen levels leads to enlargement of breast ducts, causing breast pain before periods
Has the swelling and pain in your breasts before your period is expected to start made you restless? Many times, women wonder when they feel lumps in the breasts before a period, if it is actually a sign of a more serious situation like cancer. But all your worries can come to a rest now. All pre-menstrual symptoms like pain in your breasts and moodiness have a reason for their occurrence. And here's why your breasts hurt before a period.
Cyclical mastalgia
This is what the medical community calls premenstrual breast swelling and tenderness. This swelling occurs because of the painful lumps that form in your breasts before a period and dissolve immediately as the menstrual bleeding starts.
Most women's menstrual cycle lasts for about 28 days. Many changes take place in your body during this cycle, one of which is changes in hormones. In the week before your period, that is from the 21st till 28th day, progesterone production in your body heightens which means that your milk glands swell. Similarly, in the days 14th-28th, estrogen levels in the body also increase, causing your breast ducts to enlarge. This makes our breasts hurt. It's unfortunately part of a regular cycle.

Also read: Irregular periods linked to obesity and diabetes
Dealing with pain
It's ideal to wear a sports bra to provide maximum support to your breasts. Also limit your intake of alcohol, caffeine and fatty or salty foods since they increase breast sensitivity and can worsen your pain. Salt can also increase fluid retention and cause the congestion in your breasts due to enlargement worse. Stock up on foods like peanut, spinach, banana, carrots and brown rice to help you deal with the soreness.
Other causes of breast pain
Breast pain, only rarely means breast cancer. It most commonly can mean that you're nearing your menopause or that you are pregnant, apart from the period pain. Only in the case of pregnancy, the pain will be more severe, it will last for longer and will be accompanied by other signs like nausea and vomiting.

Also read: 10 reasons for delayed periods