Miracle? Brain Dead Woman Gives Birth To Twins
The woman was kept on life support for 123 days after her brain was declared dead by the doctors, in order to save the twins surviving inside her womb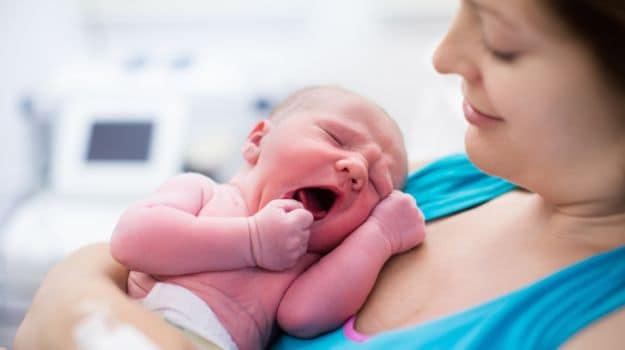 Twins born from a dead mother's womb
HIGHLIGHTS
Woman was kept alive for 123 days on life support
Doctors decide to save the mother after they were found alive
Woman was diagnosed with cerebral haemorrhage
A brain dead pregnant woman in Brazil, was kept alive for 123 days before delivering twins through an emergency cesarean section. This has been a one of a kind case in the history of medical science where a mother was kept on life support for more than 100 days before delivery. Diagnosed with cerebral hemorrhage, Frankielen da Silva Zampoli Padiha had no hopes for the twins breathing inside her womb. The doctors, however, took an extra step ahead and saved the twins by keeping the mother on life support through the delivery process.

Unprecedented Case
The 21-year-old died nine weeks into her pregnancy in October, 2016 due to cerebral hemorrhage. Her ventilator was switched off in February this year and her heart and kidneys were donated. The woman came to doctors complaining about excessive bleeding and after a series of tests and scan, her brain was declared to be suffering from hemorrhage. The doctors warned Padiha that there was no hope for the twins growing inside her womb.

Also Read 5 Pregnancy Tips For First Time Moms
According to a published report, the doctors however didn't give up on the surviving embryos inside her body when they found that their hearts continued to beat inside their mother's womb. Dr Dalton Rivabem, head of neurological ICU at the hospital said, "We did an ultrasound on the embryos thinking they would be failing in the womb but to our surprise, they were clinging to life."

Also Read
Why did my baby develop pulmonary hemorrhage
Moment of celebration
The entire hospital staff and the family members of the woman rejoiced after this miraculous discovery, caressing Fankielen's pregnancy bump to provide love and support to the growing foetus. Well-wishers from all over Brazil showered them with immense love and support by donating money, baby clothes and nappies.
According to the medical reports from the hospital, the babies were born at seven months' gestation in February and discharged from the hospital in the end of May.