5 Easy Ways To Eat Healthy During Ramadan
Iftar is the time you replenish energy levels so every effort should be made to consume foods from all major food groups: fruit and vegetables, rice and alternatives, as well as meat and alternatives (which include dairy).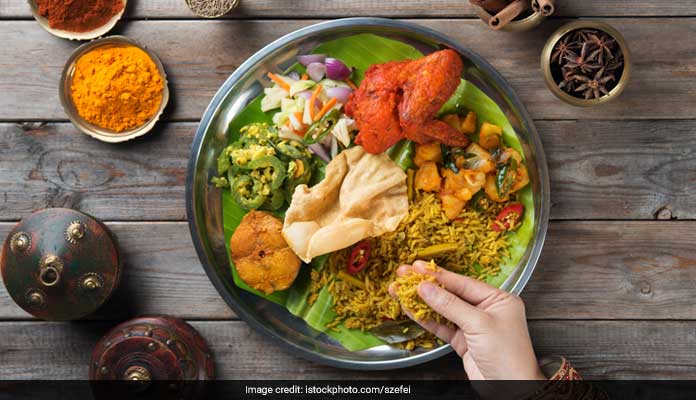 Eating a well balanced diet is important during Ramadan to stay healthy
HIGHLIGHTS
Ramadan is considered to be the holiest month as per Islam.
A great opportunity to break the bad eating habits.
It is recommended to consume sugar, soups, carbs but in moderation.
Ramadan
is considered to be the holiest month in the entire year according to Islamic tradition. Muslims all across the world celebrate Ramzan and observe fasts. One of the most basic ideas behind keeping a roza is to inculcate stoicism and a sense of self restraint.Muslims are required to abstain entirely from consumption of food and drinks between sunrise and sunset. This can be challenging because it becomes difficult for them to obtain the proper nutrients required by the body to function properly and avoid health risks. Fasting can result in weakness, headaches, dehydration, low blood sugar levels, dizziness and fatigue. However, its imperative to eat a healthy and well balanced diet to keep yourself fit during this holy month.
Iftar is the time when the whole family typically gathers round to enjoy a rich spread, to feast and gorge on treats after going without food the entire day and ending the fast with their favourite savoury foods. Consuming rich meaty dishes, hearty Biryani, kebabs and those irresistible desserts after a long day of abstaining from food may take a toll on your digestive system and cause stomach bloating. The body's immediate need at this time is to get an easily available energy source in the form of glucose, particularly for the brain and nerve cells. Ramadan is a great opportunity to break the bad eating habits and here are few health tips that you should cling to -
1. Fueling your body is probably the last thing on your mind when you're enjoying a sweet treat, but sweets do provide energy. Start by eating 2 dates, especially if you suffer from a headache or dizziness due to low blood sugar levels during the fasting period. Porridge along with dates, milk and tea are the best options for Iftar as they are fairly light and prepare the stomach for dinner.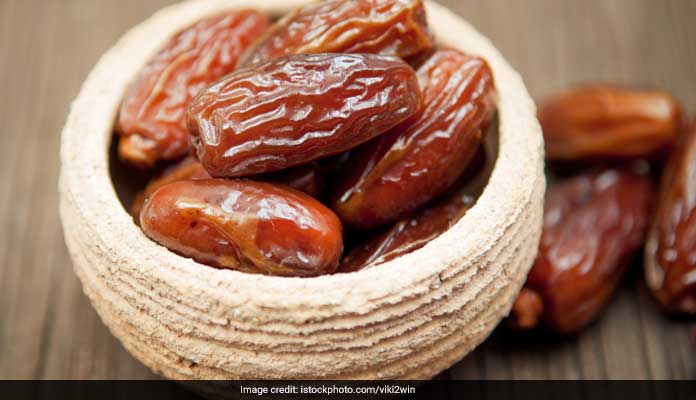 2. Having soup at Iftar will replenish the fluids lost in your body while fasting during the day. It also prepares your digestive system for the rest of the meal and helps maintain a healthy digestive system. In addition, soup is a rich source of vitamins, minerals and other nutrients which are essential for the body, especially during Ramadan as one is required to stay without food for a long period of the day. Its full of fibre and gives you warmth and flexibility.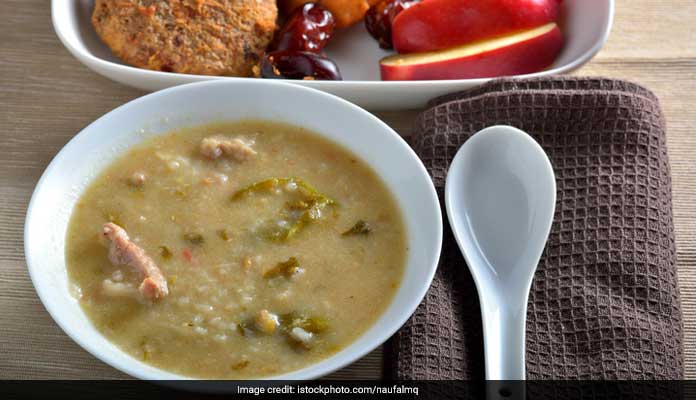 3. Make sure you drink sufficient water, healthy juices or yogurt before you start eating. This will prevent dehydration and provide your body with essential fluids. 60 -70% of your body is made of water and any reduction in your water intake can affect your body's cells and nerves from functioning properly. This is why it is absolutely essential to compensate the loss of water in your body, because dehydration can cause undesirable side effects such as: constipation, headache, dizziness, tiredness and dry skin. Here is why eating yogurt can play an important role as it will not only keep you hydrated but also help in increasing protein intake.
4. Eat a salad, because it is rich in vitamins, minerals and fibre. The more colourful your salad, the more health benefits it holds. It also gives you a feeling of fullness, ensuring you eat less of the main dish. Salads are loaded with vitamin C, iron, calcium, fibre, beta carotene, and other antioxidants that will provide you with all the extra nutrition to compensate for the day.
5. Consume a moderate quantity of the main dish to maintain good health. The main dish should contain a source of carbohydrate like rice, potatoes as well as some form of protein like beef, chicken or fish, in addition to cooked vegetables. Do not be in a hurry to finish your food. If your body receives too much of food all of a sudden after being deprived of it for an entire day, it may lead to indigestion and other gastric problems. Enjoy the Ramadan treats, but try to control the size of your portion in order to stay healthy and prevent weight gain.