Tips To Increase Protein Intake For Vegetarians
When there is a hullabaloo over government run campaigns endorsing vegetarianism, this new study comes as an eye-opener revealing that Vegetarian Indian diet is actually protein deficient.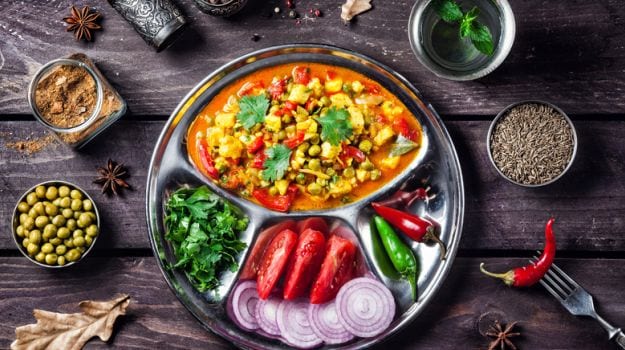 National Nutrition Week 2017: Vegetarian diet has insufficient protein content
HIGHLIGHTS
Indian Diet has 50% less protein according to the IDA
Vegetarian Pregnant Women might be at risk of protein deficiency
Protein Week awareness drives are held to break the myths on protein
Amid a colossus of government run programmes to meet the nutrient requirement of the masses in the country, the Indian Dietitian Association (IDA) on Tuesday has come up with a self-monitored research revealing that Indian diet has 50 per cent inadequate protein pattern. Various governmental and non-governmental organisations have been endorsing the health benefits of switching to vegetarian diets on the lines of animal rights and healthy living but this revelation might compel them to reconsider their beliefs and apprehensions. A recent study released on Thursday revealed that 60 per cent of Delhiites' diet is protein deficient.
The fact, also approved by the Protein Foods Nutrition Development Association of India (PFNDAI), makes it necessary for people to increase the intake of food containing protein, since vegetarian diets alone would not be sufficient for their body's protein requirement.

The research, "Understanding Protein Myths And Gaps Among Indians", showed that Lucknow is the leading protein deficient city in the country with 90% of the population suffering from protein deficiency, while Kolkata enjoys the best protein balance with only 43 per cent suffering from protein deficiency.

"Seventy five per cent of men with families and 72 per cent mothers are protein deficient. While 44 per cent of single men were found protein deficient, among the single women the figure stood at 53 per cent. Forty four per cent of children in the age group of 10-15 years were also protein deficient," said the study.
As per a well-known nutritional pathologist Dr B. Sesikeran, the issue is a matter of grave concern because it might pose a problem to vegetarian pregnant women who would not be able to achieve optimal protein intake with vegetarian diets until she adds milk to her everyday food intake.

Also Read
Does A Vegetarian Diet Provide Adequate Nutrition?
"Proteins from different sources complement each other. Even with a ratio of 5:1 cereals and pulses combination, the protein quality in terms of digestibility and bio-availability is only 65 per cent when compared to milk protein," said Dr Sesikeran. He shared his concerns at the launch of the "Protein Week" from July 24-30, an initiative to raise awareness and educate people about protein.
Protein Requirements
According to nutritional experts, protein requirement in the second growth spurt in twice of a toddler's and the requirement goes up by almost 20 grams per day in the third trimester compared to an adult woman.
IDA Delhi chapter president Neelanjana Singh said, "Quality-based protein is as important as quality of protein taken. For effective utilisation of protein, it is necessary to also include adequate calories in one's diet."
Protein Awareness Campaign
The IDA along with the PFNDAI will hold educational seminars under the awareness drive during the 'protein week' engaging key opinion leaders across the country to spread awareness and talk about the myths and realities of protein.
"There is a firm need to bring protein discussions to mainstream. Our vegetarian diets are deficient in protein, both in quantity and quality, so we need to supplement with protein which not only fills the gap but has the quality to ensure our cereal to endure our cereal and pulse-based protein quality would be elevated," said executive director, PFNDAI, Dr J S Pai.

Protein sources for vegetarians:

It is important that vegetarians increase the intake of protein rich food so that there is no imbalance in your overall nutritional requirement. Here are some food items which can easily incorporated in your everyday diet and can possibly drive away protein deficiency in your body-

1. Tofu

Churned out from soy milk, tofu is believed to be the best alternative to 'paneer' and has high content of protein in it. Unlike the popular myth, this doesn't hamper the taste of your meal and can be added to salads, sandwiches or any other vegetable dish.

2. Beans

Beans are easily available at your grocery stores and nourishes your protein requirements really quick if included in your everyday breakfast diet.

3. Lentils

Lentils are an essential part of your staple diet and should be consumed it large quantities to meet your body's protein requirements. Out of all, kidney beans and red lentils are high in protein content.

4. Nuts

You can make your cereal bowl more interesting by adding lots of nuts to make it enhance your everyday protein intake. Out of all, almonds should be definitely included in your everyday food intake in whatsoever form.

(With inputs from IANS)