Tips on donating blood
Any healthy adult can donate blood: men once in every three months and women every four months.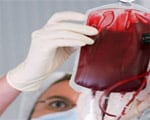 Please have a good meal at least 3 hours before donating blood.


Please accept the snacks offered after the donation. It is recommended to have a good meal later.


Please avoid smoking on the day before donating. One can smoke 3 hours after donation.


One is not eligible to donate blood if you have consumed alcohol 48 hours before donation.


Pregnant or lactating women, or those who have recently had an abortion or miscarriage should not donate blood.