MGM Hospital: Baby Girl Comes Alive For Few Seconds At Funeral
Calling it a case of post-therapy complications, the doctors stood firm on their declaration of the baby being dead,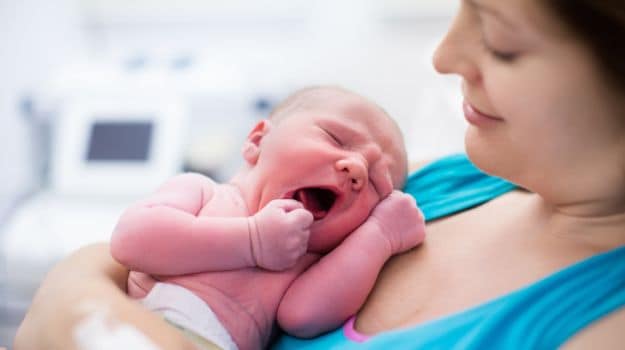 Declared dead baby girl showed movement at the burial ground
HIGHLIGHTS
Baby girl started moving hands at her funeral
Enraged parents staged protest outside the MGM hospital
The baby showed movements because of medical reasons, says doctors
A baby girl, declared dead by doctors, showed signs of movement at the burial ground, directing suspicion at the doctors of the MGM Hospital, the third biggest hospital in Telengana. The parents and relatives of the baby immediately rushed the baby to the hospital voicing serious allegations at the hospital staff who were involved in the surgery. According to the report submitted by the hospital staff, the baby was declared dead after a thorough medical examination and there was no chance of the baby coming back to life.
After seeing movement made by the baby, the shocked parents and relatives took her back to the MGM hospital for re-examination. Exasperated with the event, the relatives staged protest outside the hospital for declaring a living baby alive only to get rid of it at the earliest. The hospital staff, on the other hand, stood firm on their examination process and said that they had certified the baby dead only after a careful examination of the premature baby delivered by Mrs Swapna Srinivas.
According to the doctors who were involved in the case, the baby might have shown movements because of medical reasons. "The muscle flexing and stiffening is expected to happen after surgery due to certain therapy and medication," confirmed a member of medical staff.
Admitted at the Hanamkonda Private Hospital, the mother delivered the baby two months prior to the scheduled delivery date. The unhealthy baby was thereafter shifted to MGM hospital for better medical treatment. After a thorough examination, the doctors declared the baby dead in the morning hours of June 30.

Also read Can Susten Injections help prevent premature delivery ?
During the final rites procession, the baby started moving leaving the parents and relatives amused. The protest staged by the angry parents and relatives turned into an uncontrolled mob compelling the local police to intervene.
The protesters, however, withdrew the protest after the doctors convinced them about the medical reasons behind the sudden movement shown by the baby at the burial ground. The convinced parents buried the baby girl later that day.

Also Read Depression tied to preterm delivery