Girl From Chennai Makes It To Forbes List For Device To Fight Addictions
The upcoming edition of 2018 includes another Chennai native, Akshaya Shanmugam, CEO of Lumme Inc, for developing a device to combat addictions.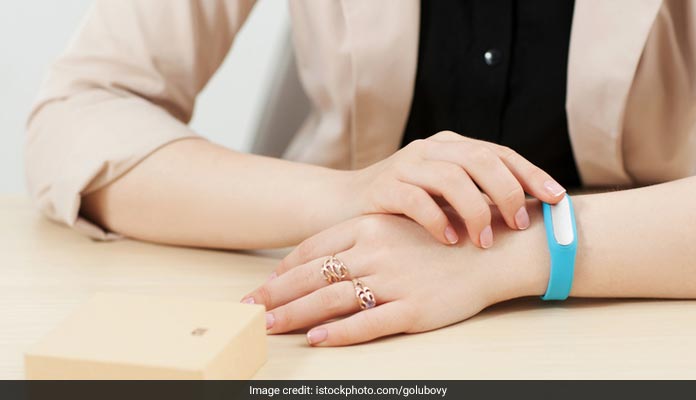 Chennai girl develops device to combat addictions
HIGHLIGHTS
Akshaya Shanmugam is cracking the code to deal with addictive behaviours
She has made it to the Forbes list for the device
The device starts with assessments of addictive behaviours
A Chennai native makes it to the list of innovators and entrepreneurs in the '30 under 30' section of the Forbes Magazine in the sect of healthcare. The upcoming edition of 2018 includes CEO of Lumme Inc, Akshaya Shanmugam, the person who is cracking the code to deal with addictive behaviours by combining three elements, wearable technology, machine learning and behavioural psychology.
Yes, she has come up with a device that can help in dealing with addictive behaviours effectively. In January 2017, Vivek Kopparthi made it to the list for his work in neonatal care technology.
Shanmugam completed her schooling from Chettinad Vidyashram and then pursued her engineering at the Meenakshi Sundararajan Engineering College. She then moved to the US for her further studies. There she pursued her PhD and worked on the development of health monitoring systems outside of hospitals. This is where she met Abhinav Parate who was working on a thesis on wearables. With him and a few professors, she set up the Lumme for solving the global problem of addiction.
She explains that this platform detects the addiction behaviour, then predicts its indulgence and then delivers clinically valid interventions. It is not in the process of clinical validation after which they will set it out in the market by 2018. In the first phase of the launch, the device will be given to all corporates so they can use the device as a part of their employee wellness programme.
She explained how the platform would work for smokers. Users will wear the smartwatch and continue with their routine as it is. For the first two weeks, the device will monitor the behaviour of the subject, like smoking routine, meeting people, time of the day, movements and everything else.
The device then makes an assessment of the smoking patterns of the people on the basis of which it predicts when the subject might smoke again. Based on the same, it sends an alert six minutes before the subject is expected to light a cigarette again. Two national clinical trials have been conducted for the same and an accuracy rate of 95% was achieved.
Lumme has received its funding from the National Institutes of Health and received an amount of $1.7 million.