Bird Flu No More, India Declared Free From The Disease
The Ministry of Agriculture set forth the notification after June 6, 2017 when the previous year's medical report revealed the declining rate of flu in different parts of the country.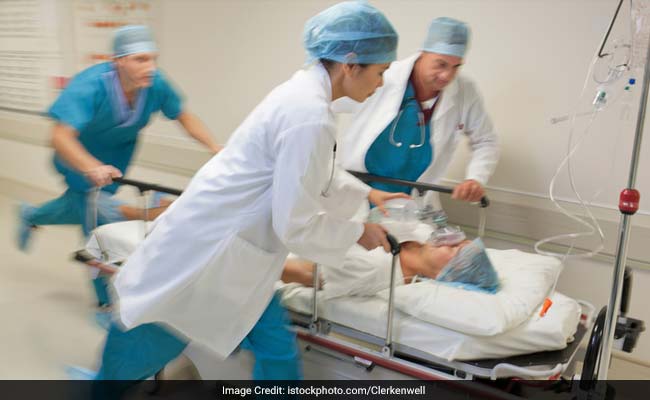 The export of poultry products is expected to resume after the declaration
HIGHLIGHTS
Ministry has also notified about it to the World Organization For Animal
India has declared itself free from Avian influenza (H5N8 and H5N1) from
Countries which banned Indian poultry products were UAE and Hong Kong
After screening through medical reports collected from different states in the country, the Government of India has declared the country free from Avian influenza or bird flu. The concerned ministry has also notified this to the World Organization For Animal Health as an attempt to push the news to the global platform, hoping to resume the export of poultry products to various countries abroad. Economic exchange of such products were put on hold previously when the International organisations confirmed the outbreak of the influenza in the country.
Official Declaration
India had earlier reported cases of Avian influenza at various epicenters in Delhi, Gwalior (Madhya Pradesh), Rajpura (Punjab), Hissar (Haryana), Bellary (Karnataka), Allappuzha and Kottayam (Kerala), Ahmedabad (Gujarat), Daman and Khordha and Angul in Odisha during October 2016 to February 2017.
"India has declared itself free from Avian influenza (H5N8 and H5N1) from June 6, 2017 and notified the same to the World Organisation for Animal Health", said the Union Agriculture Ministry in a statement on Thursday.
Adding further, the Ministry said- "Surveillance was carried out throughout the country and around the areas of the outbreaks since completion of the operation (including culling, disinfection and clean-up). Surveillance in the states showed no evidence of presence of Avian influenza virus"
Previous Policies on Ban of Exports
The countries which banned Indian poultry products, include UAE and Hong Kong. The World Organisation for Animal Health, recognized by the World Trade Organization (WTO), has 181 countries as its members. This global organisation keeps a check on animal health issues and advises countries on best practices to be followed during such unprecedented outbreaks.
This organisation also helps countries to help them control animal diseases that cause livestock losses and pose a risk to public health. Under its norms and policies, the ban can be lifted after 90 days of surveillance.
After this latest notification to the world organisation, the countries apart from the West Asian countries, are expected to free their markets. Going by the present report, the world's fifth largest egg producer and the 18th largest producer of broilers. In terms of export from India, poultry products recorded 18 % growth during the 2015-16 financial year over the same period 2014-15.
The major countries that imported products from India were Oman, USA, Saudi Arabia, Japan, UAE and Germany. With the recent notification, the ban is expected to lift soon.

(With inputs from IANS)