Attractive Partners Can Cause Eating Disorders In Women
Having attractive partners is good bit it can cause eating disorders in women and other psychological illnesses.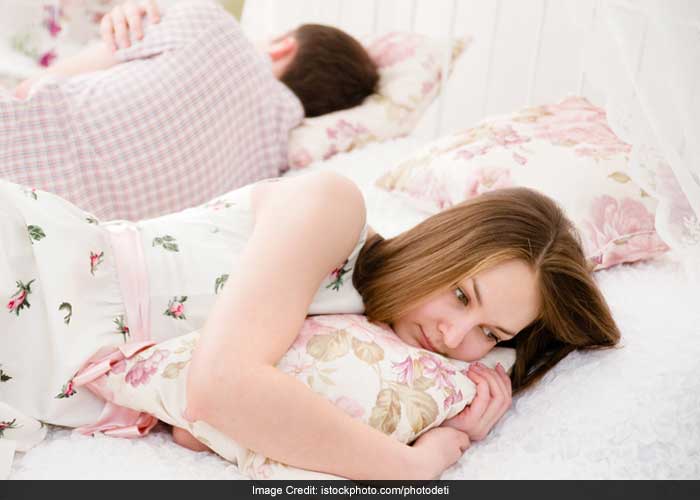 If you're the beautiful one in your relationship, take more care of your partner
HIGHLIGHTS
Attractiveness of one spouse spurts the other to lose weight
Men with more attractive wives never face this problem
One way to help these women is for partners to be very reaffirming
If your wife finds you attractive it's good for your relationship. Just make sure that you don't end up being too attractive because a new research says that it could make your women prone to eating disorders inculcate the feeling of insecurity in them. Florida State University stated that the married couples which were happier, were the ones where the wife was more attractive than her husband.
"If we understand how women's relationships affect their decision to diet and the social predictors for developing unhealthy eating behaviours then we will be better able to help them," doctoral student and study researcher Tania Reynolds said in a statement."
On the other hand, men with more attractive wives never face this problem. The study focussed on how the attractiveness of one spouse spurts the other to lose weight. The result indicated that women who were keener or obsessed with weight loss had higher chances of being susceptible to different psychological distress - depression, anxiety, substance abuse and dissatisfaction with life.
The team evaluated 113 newlywed couples who were in their late 20s. Their facial and body's attractiveness were measured. Disordered eating has detrimental effect on both an individual's physical and mental health. However, Reynolds suggests that affirming a woman's importance in a relationship may prevent her from developing these dangerous eating habits.
"One way to help these women is for partners to be very reaffirming, reminding them, 'You're beautiful. I love you at any weight or body type,'" Reynolds said in a statement. "Or perhaps focusing on the ways they are a good romantic partner outside of attractiveness and emphasizing those strengths: 'I really value you because you're a kind, smart and supportive partner.'
With inputs from ANI