Ailing Hospital Receives Surprising Quality Certification
The hospital has faced numerous health issues since last year with the lack of ambulances leading to death of two children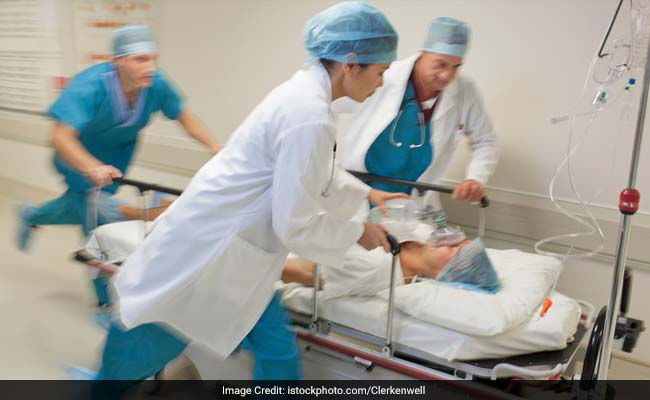 The civil hospital's debilitating state of infrastructure has raised questions about its credibility
A civil hospital, located in Gurgaon with a questionable history has received the prestigious NQAS certification. This certification, called the National Quality Assurance Standard is given by a board that controls the quality of healthcare and patient safety and awards the certification to high performers n these parameters. The board comes under the ambit of the Union Ministry of Health and Family Welfare and it has awarded the crumbling hospital a score of 85% on the survey it conducted last year, on June 30.
The general hospital has received quality accreditation after going through a series of fiasco that took people's lives.
The first incident to happen was the falling of ceiling in the maternity ward last year, on April 11, injuring a mother and infant. This year also, another jibe at the ageing infrastructure was made when the plaster of the ceiling fell, injuring hospital staff. Patients have also been complaining of the limited number of beds in the healthcare facility, demanding an increase in the number from just 250 beds. Not only this, the ambulance to patients ratio of the hospital is 1:500 and this has lead to many costly delays. On April 13, a 3 month old baby had to be shifted to the Safdarjung hospital in New Delhi from this civic hospital but the unavailability of fuel in the ambulance led to a two hour delay, claiming the child's life. Another similar incident happened on May 26 where an ambulance was unavailable to shift a 3 year old boy who had fallen off a building to the Safdarjung hospital. The hospital also lacks a mortuary and so there is no cold storage for bodies. A part of the building has been deemed unfit for use since 2015 with inspection by the Central Building Research Institute, Roorkee in progress.
In such circumstances, the quality certification of the hospital has raised many doubts. According to BK Rajora, chief medical officer, Civil Hospital, "this recognition by the NQAS will assure the patients that they will get best treatment." Dr Kanta Goyal, principal medical officer attributes the certification to "organized system" followed in the hospital. Officials say that many parameters like hygiene, damaged infrastructure, kitchen equipment and awareness regarding handling patients were improved upon last year before applying for the accreditation.
The certification is awarded by conducting a check on the hospital's infrastructure, hearing patient's feedback and checking the consistency of paperwork done in the hospital and a hospital has to receive a minimum 70% grade on the test.