Home
»
Men's Health »
Men Beware! Watching TV For More Than 5 Hours A Day Can Lower Sperm Count
Men Beware! Watching TV For More Than 5 Hours A Day Can Lower Sperm Count
Binge-watching TV can lower your sperm count by 35%. Read full report here.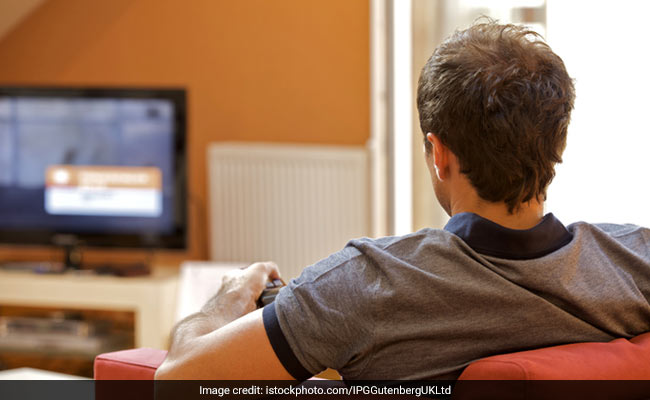 Binge-watching lowers male fertility by 35%
HIGHLIGHTS
Watching TV for over 5 hours can lower sperm count by 35%
TV addicts were recognized for low sperm count
Dark chocolate can help in increasing sperm count
Gentlemen, beware! Binge-watching TV can considerably lower your sperm count. A recent study warns that watching TV for a period of over five hours in a day can lower your sperm count by 35%. Researchers say that this is because watching TV for prolonged hours is linked to eating high-calorie, unhealthy food and laziness. TV addicts were recognized for a 38% lower sperm count as compared to people who had a healthy lifestyle. It also showed an increased death risk by 45% from a fatal blood clot in lungs with every additional hour of watching TV.
Sagarika Aggarwal, IVF Expert at Indira IVF hospital in New Delhi said, "Along with the sedentary lifestyle, the chemical additives and acidic nature either harms the motility and shape of the sperm cells or lead to its death. Bisphenol A (BPA) is linked to lowering the semen quality and binge eating in front of TV are at four times the risk of lowering the sperm count, motility and concentration."
Researchers collected samples of 200 students, aged 18-22 for a lab analysis. Sperm count of all binge-watchers was 37Mn per Ml. However, the rest had a sperm count of 52Mn per Ml.
The team collected samples from 200 students, all aged between 18 - 22 years, for lab analysis. Men who were physically active and engaged in some form of workout of the other had a 3/4 higher sperm count as compared to the rest.
Exercising too much and binge-watching could stimulate a whole generation of free radical cells which eventually die. The sperm, too, is a cell with a 90% chance of dying which affects the reproductive health to quite an extent. The research was published in American Journal of Epidemiology.
Here's a list of 8 fab foods to improve male fertility:
1. Oysters to improve sperm production
2. Dark chocolate to increase sperm and semen volume
3. Garlic for sperm motility
4. Bananas libido
5. Asparagus for sperm motility
6. Broccoli for fast swimmers
7. Walnuts for improving sperm count
8. Ginseng for boosting testosterone levels

With inputs from ANI