List Of Top AIDS Treatment Centres In India
On World AIDS Days 2017, here's a list of top AIDS treatment centres in India you must know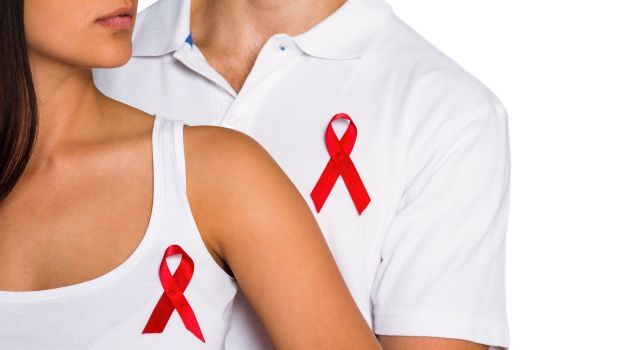 World Aids Day is celebrated on December 1
HIGHLIGHTS
India is ranked third largest HIV epidemic in the world
Since 2001, the incidence of HIV prevalence has come down to 50% in India
December 1 marks World Aids Day worldwide
December 1 marks World Aids Day, a day which people have continued to commemorate since 1988. The days is dedicated to raising awareness about Acquired Immune deficiency Syndrome (AIDS) caused by infection with Human Immunodeficiency Virus (HIV). In India, the commemoration of the day becomes all the more important the country is ranked as the third largest HIV epidemic in the world. Since 2001, the incidence of HIV prevalence has come down to 50%, but despite the availability of free antiretroviral treatment, people continue to be victims of the disease as many find it difficult to access clinics.

So here is a list of top AIDS treatment centres in India, so that people know which doors to knock, in case diagnosed HIV positive:

Andhra Pradesh
Osmania General Hospital, Hyderabad
The Osmania General Hospital is one of the oldest hospitals in India and is located at Afzal Gunj in Hyderabad. The hospital has a bed capacity of 1,168, which is split into 363 super-specialty beds, 160 emergency beds and 685 general beds. It has 250 physicians and surgeons and more than 530 nursing staff on its roll.

Address: Afzal Gunj, Hyderabad, Telangana 500012, Phone: 040 2460 0146
Government Chest Hospital at Erragadda
The hospital is known to be the only hospital in Erragadda to have a 100-bedded care and support centre for HIV patients.

Address: Opp ESI Bus Stop, Erragadda, Hyderabad, Telangana 500038, Phone: 040 2381 4422
King George's Hospital at Vishakhapatnam
The King George Hospital, commonly called as KGH, is Coastal Andhra's only state-run tertiary care hospital. It caters to over 3,000 patients daily. The hospital today has over 1840 beds and serves over 30,500 in-patients and over 3,14,400 out-patients.

Address: Jagadamba Junction, Visakhapatnam, Andhra Pradesh 530002, Phone: 089125 64893

Delhi
Ram Mohan Lohiya (RML) Hospital ART Clinic
Formed in 1932, the hospital provides services to about 1.2 million patients as OPD cases, admits about 46,000 patients and attends about 150,0000 emergency patients, annually. It conducts about 10,000 CT scans, 2,000 MRI scans, 200,000 X-ray cases, 2.8 million laboratory tests, 25,000 ultrasound scans, and about 9,000 major and 40,000 minor operations per year.

Address: Baba Kharak Singh Marg, Near Gurudwara Bangla Sahib, Connaught Place, New Delhi, Delhi 110001, Phone: 011 2340 4286
Lok Nayak Jai Prakash (LNJP) Hospital ART Clinic
Set in 1930, the hospital has over 1597 beds and is known to treat its patients with utmost care and responsibility.

Address: Near Delhi Gate, Jawaharlal Nehru Marg, New Delhi, Delhi 110002, Phone: 011 2323 2400
All India Institute of Medical Sciences (AIIMS) ART Clinic
Declared as an institute of national importance, AIIMS caters to about 1.5 million outpatients and 80,000 inpatients every year .The number of surgical operations performed at AIIMS last year was over 100,000.

Address: AIIMS Campus, Ansari Nagar East, AIIMS Campus, Ansari Nagar East, New Delhi, Delhi 110029, Phone: 011 2658 8500

Mumbai
King Edward Memorial Hospital
With about 390 staff physicians and 550 resident doctors, the 1800-bedded hospital treats about 1.8 million out-patients and 85,000 in-patients annually and provides both basic care and advanced treatment facilities in all fields of medicine and surgery.

Address: Acharya Donde Marg, Parel, Mumbai, Maharashtra 400012, Phone: 022 2410 7000
Lokmanya Tilak Municipal General Hospital
Currently with 300 senior staff members and 550 postgraduate students, the hospital takes care of more than 19 Lakh OPD patients and takes more than 82,000 admissions per year.

Address: Dr. Babasaheb Ambedkar Road, Sion West, Mumbai, Maharashtra, 400022, Phone: 022 2407 6381
Topiwala National Medical College and BYL Nair Charitable Hospital
This is one of the foremost public medical colleges in India. It is located in the city of Mumbai in the state of Maharashtra. It is attached to the Bai Yamunabai Laxman (BYL) Nair Charitable Hospital, an 1800-bed tertiary care centre. The combined setup of medical college and hospital was established in 1921. The institution is affiliated with Maharashtra University of Health Sciences.

Address: 43-A/43B, Doctor Anandrao Nair Marg, RTO Colony, Mumbai Central, Mumbai, Maharashtra 400008, Phone: 022 2302 7000

Tamil Nadu
Siddha Medical College, Arumbakkam
Established in 1985, Government Siddha Medical College is located at Arumbakkam and conducts HIV tests for free.

Address: ICTC, Government Siddha Medical College, 6, Anna Arch Road, NSK Nagar, Arumbakkam, Chennai- 600006, Phone: 044-22301760
Madras Medical College, Chennai
With a bed strength of 2,722, the hospital was established in 1664 and is one of the premier institutions in the country with under graduate, post graduate and super speciality courses.

Address: MMC, Park Town, Chennai, Tamil Nadu 600003, Phone: 044 2530 5000