5 Foods We Love And The Exercise Needed To Burn Them Off
Junk food is tempting, but you may need to engage in some rigorous workout to burn them off. This will make you reconsider your love for junk food!
HIGHLIGHTS
One slice of pepperoni pizza contains 290 calories
50 minutes of hiking will burn the calories of a piece of chocolate cake
One cheeseburger contains as many as 490 calories
No more junk food!', that fake oath you take after finishing off a pizza or a burger-fries-coke meal, only to munch on a doughnut later or chhole bhature to start your lazy weekend. We all know that junk food, in no way, is a healthy choice for our body. Refined carbohydrates, unhealthy fats, refined sugar, excess salt and every possible thing that could harm your health, is present in junk food. Nevertheless, we continue to munch on such food. But have you ever thought as to how much exercise you might need to burn junk food calories?

Junk foods are foods that are high in calories, unhealthy fats, salt, and sugar, and low in other essential nutrients including fibre. We have lined up the top 5 worst junk foods, how much calories they contain and how much exercise it will take for you to burn these off. This serious eye-opener will induce you to re-think and reconsider your love for unhealthy food.

1. One slice of pepperoni pizza

Let's face it, saying no to or turning your face away from a super-cheesy pepperoni pizza is one tough task. But are you aware of the calories this yummy slice of pizza contains? Just one slice contains from 290 to 340 calories depending on the crust! And we are sure that when you are hungry, you wouldn't stop at one slice. To undo one slice of pepperoni pizza, you need to plan a 55-65-minute session of ballroom or swing dancing. You could also go for a 90-minute long walk at 3.5 mph or engage in household cleaning work for roughly 2 hours. Phew! Did you just finish the second/ third slice?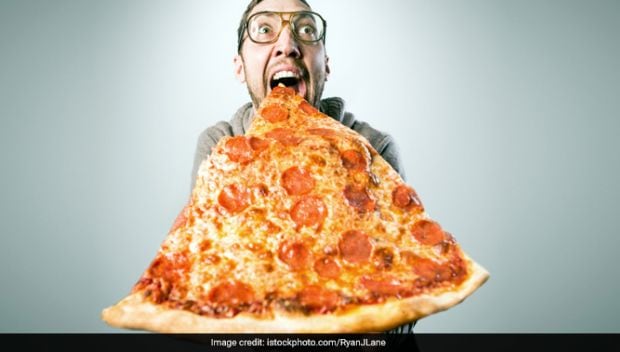 2. Soft drinks

A 330 mL can of your favourite soft drink contain roughly 140 calories. You may need 12-14 minutes of cardio or 20-25 minutes of weight training to burn off these calories. Workout requirements to burn it off can be different for both men and women. It's a pity that these cans are frequently replacing water, the very basic element on which survival depends. What makes matters worse is that soft drink is a deadly concoction of an overdose of sugar along with toxic chemicals (though the cola giants project that those chemicals are being used within 'permissible limits'! That 'diet drink' sans calories is equally worse; it simply is 'chemical shit storm'.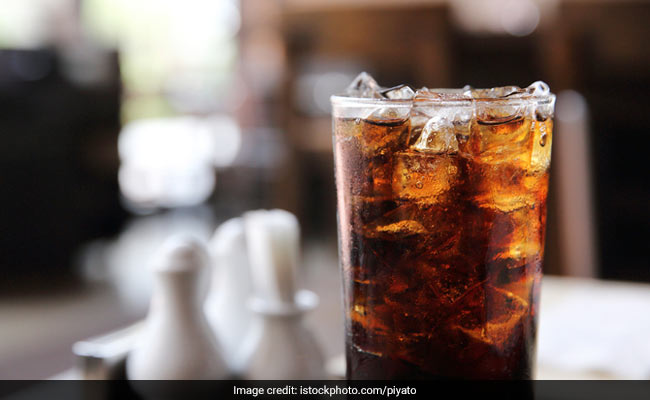 3. French Fries
French fries might be the perfect meal accompaniment for you or your go to snacking option, but trust us, it's not! A medium size serving of French fries contains 350 calories. This, obviously, would not be the perfect way to prepare for the swimsuit season. However, you can try putting on one to burn off the French fries! 40 minutes of rigorous swimming will help you get rid of those extra calories of a pack of French fries. What makes them more unhealthy is the fact that they are loaded with salt and are fried in that pan of reheated and reused oil, which contains trans-fat, which is the worst type of fat.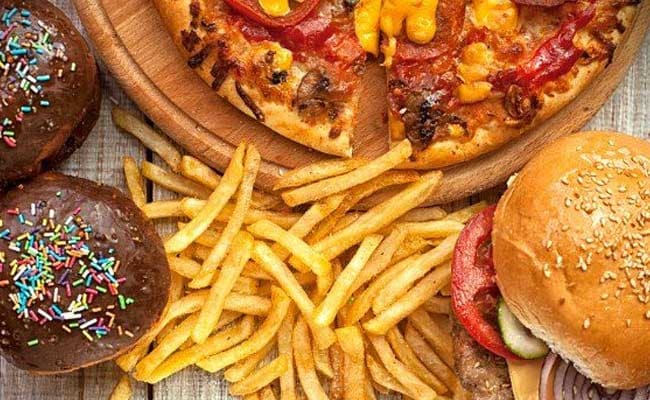 4. A small slice of cake
Who likes saying no to a piece of moist, creamy and chocolaty cake! But burning off that little piece of sweet treat is not a piece of cake indeed. A slice of cheese cake may provide 260 calories, while a piece of chocolate cake may dump 350 calories into you. These calories would require you to put on your hiking shoes; 45-60 minutes of outdoor hiking will burn off those calories. You could also try grooming your yard for 45 minutes to an hour.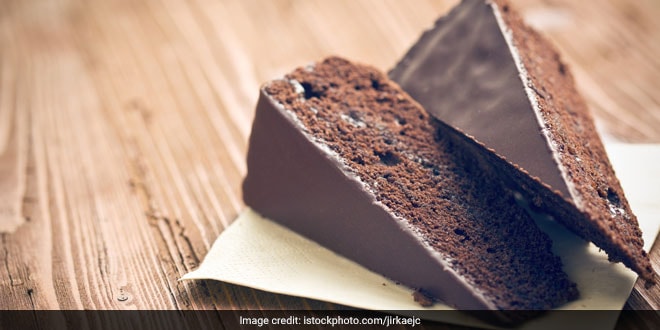 5. Chhole-bhature

Now chhole bhature is not just a favourite with Punjabis, it has a tremendous fan following! One bowl of chhole along with 2 bhaturas contains a whopping 500-600 calories depending on the size of the bhatura. To burn the calories you gain from this food, you would have to engage in a 55-60 minute long cardio session. You could also burn it off in a 65-70 minute long high intensity training session. Bhaturas too are fried in reheated and reused oil and contain that deadly trans-fat. Now you would argue that chholas are healthy. Well, home-made chholas are; but when the person frying bhaturas throws ladles full of the reheated oil over the chholas, they are no longer healthy!

If this doesn't curb your junk-food craving, we wonder what else would!

Disclaimer: The calorific content mentioned above is indicative and not exact because it depends and varies with the recipe and exact ingredients used. Calories burnt also vary as they depend on a number of factors - intensity, duration, body weight, metabolic rate, body composition to name a few.

(Pooja Malhotra is a Nutritionist based in Delhi)
DoctorNDTV is the one stop site for all your health needs providing the most credible health information, health news and tips with expert advice on healthy living, diet plans, informative videos etc. You can get the most relevant and accurate info you need about health problems like diabetes, cancer, pregnancy, HIV and AIDS, weight loss and many other lifestyle diseases. We have a panel of over 350 experts who help us develop content by giving their valuable inputs and bringing to us the latest in the world of healthcare.