Has Swine Flu Gone Out Of Control? 600 Lives Claimed Already
The swine flu virus in the country is running rampant once again and till now a total of 600 people have been killed because of it.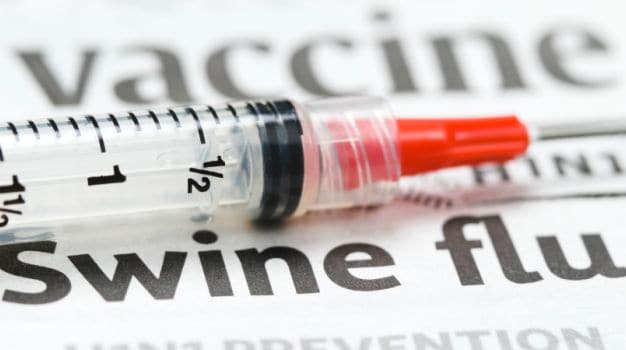 Swine Flu is the the country is on an all time rise
HIGHLIGHTS
12,460 people have been affected by swine flu
600 people have been killed due to the virus
Health department inspected 245 houses
Swine flu's horror is refusing to leave our nation, despite repeated attempts to thwart the deadly disease. A survey states that 12,460 people have been affected by swine flu till July 9, 2017, and over 600 people have been killed due to the virus. As compared to last year's data it's obvious to see that things have taken a toll for the worse. In 2016 there were 1,786 infections and 265 deaths and this is not even half the numbers reported this year.
The current increase in the cases of the virus has been the most prevalent among the younger age groups where around 40% of the deaths and 50% of the infections are among people in the 20-50 years age group. The reason could be the higher rate of travel related activity among the young increasing their probability of catching the disease.
The National Institute of Virology, Pune, has ruled out any mutation in the virus as a reason for its outbreak. The reason which appears to be the most apt now is that there is a new strain of virus, the Michigan strain, which has replaced the previous California strain.
Dr Chand Wattal, honorary consultant in clinical microbiology at New Delhi's Sir Ganga Ram Hospital, however, said antigenic drift was not a major issue. "If the virus mutates, then we consider it a problem."
The health officials have issued guidelines to help in the prevention and the identification of the disease. The guidelines stated that "Maintain personal hygiene by washing hands properly, cover nose and mouth while coughing or sneezing and take healthy diet and adequate rest," the advisory stated. It also said, "If you are visiting any affected person maintain some distance."
Also read:
H1N1 more deadly in obese individuals
After two cases were diagnosed in Chandigarh, the health department inspected 245 houses in two areas from where the swine flu cases were reported. Tamiflu was given to the people who had come in contact with the two infected.