Swine Flu Death Toll In Maharahtra Rises
Swine flu has claimed as many as 185 lives so far across the state of Maharashtra this year, according to a government official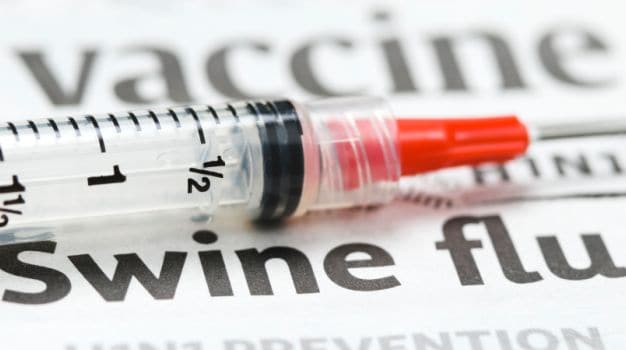 Swine flu has claimed as many as 338 lives so far across the state of Maharashtra this year, according to a government official. The infection has become a massive source of concern for officials after leading to the deaths of 55 individuals in Pune, 26 in Nashik and 17 in Ahmednagar district alone. Amravati, Buldhana and Akola have reported eight, seven and five deaths respectively. The past two months have witnessed 108 deaths. According to health officials, at least 3,181 swine flu patients are presently confined to such isolation facilities. Of these, 2,036 cases have been reported since June.
What is Swine Flu
Swine flu, also known as the H1N1 virus, is a relatively new strain of an influenza virus that causes symptoms similar to the regular flu. It originated in pigs, but is spread primarily from person to person. Swine flu made headlines in 2009 when it was first discovered in humans and became a pandemic. Pandemics are contagious diseases affecting people throughout the world or on multiple continents at the same time.
Like other strains of the flu, H1N1 is highly contagious, allowing it to spread quickly from person to person. A simple sneeze can cause thousands of germs to spread through the air. The virus can linger on tables and surface areas like door knobs, waiting to be picked up.
Symptoms
If you have been experiencing any of the following symptoms, consult your doctor immediately. Swine flu can be detected with the help of blood samples and nasal and saliva swabs. Symptoms which may be similar to a seasonal flu but can indicate swine flu are as follows:
Fever and chills
Pain in the bones and joints
Diarrhea
Nausea and vomiting
Cough and runny or stuffy nose
Though pregnant women, children and old people are more susceptible to the disease, almost all sections of the society have fallen prey to the H1N1 virus, he said. Besides, 182 people have tested positive for the viral infection across Maharashtra.
Prevention
The best means of dealing with swine flu is to prevent it. The best way to prevent swine flu is to get a yearly flu vaccination. Other easy ways to prevent swine flu include:
frequently washing hands with soap or hand sanitizer
not touching your nose, mouth, or eyes (the virus can survive on surfaces like telephones and tabletops)
staying home from work or school if you're ill
avoiding large gatherings when swine flu is in season
With Inputs from PTI