Here Are 6 Easy Tips To Treat Sinus Infection
Sinus infection is the inflammation or swelling of your sinuses. You may hear your doctor refer to it as sinusitis and here we tell you all about it and give tips to ease the problem at home. Sinusitis is an inflammation or swelling of the tissue lining the sinuses
Sinusitis is an inflammation or swelling of the tissue lining the sinuses. Healthy sinuses are filled with air. But when they become blocked and filled with fluid, germs can grow and cause an infection. This can create various side effects like headache, snoring or difficulty in breathing. In serious cases, a sinus infection may even lead to brain fever or meningitis. Conditions that can cause sinus blockage include common cold, allergic rhinitis which is swelling of the lining of the nose, small growth in the lining of the nose called nasal polyps or a deviated septum which is a shift in the nasal cavity.
There are various types of sinus, the most common is Acute sinusitis which usually starts with the symptoms of common cold such as a runny, stuffy nose and facial pain it may start suddenly and last 2-4 weeks, Sub-acute sinus inflammation usually lasts about 4- 12 weeks whereas Chronic inflammation symptoms last 12 weeks or longer and Recurrent sinusitis happens several times a year. Here are a few natural ways for curing sinus, if the symptoms still appear after 2-4 weeks, it is recommended to go and see a doctor-
1. Stay hydrated
Water is the best option, but non-caffeinated tea, sports drinks containing electrolytes, and clear broths are also good options. These fluids will help to thin out mucus and help to drain it from irritated sinuses. Avoid drinking alcohol, caffeine, and sugary beverages, as well as smoking. All of these substances will dehydrate your system causing mucus to thicken and clog already inflamed airways. Drink approximately 10-12 glasses of water every day.
2. Pungent spices
Spices like ginger, cumin and cardamom and cayenne pepper have anti-inflammatory and antibacterial properties, help in breaking up and draining out congested mucus. Even horseradish can be mixed with apple cider vinegar and lemon juice to create a mucus dissolving elixir. To consume cumin, dry roast a cumin seeds and grind them and add honey, consume a teaspoon of this mixture every day. Where as cayenne is "snorted" into the nostrils. Organic cayenne is always preferable, but any cayenne will do. To treat a sinus infection using cayenne, take a small pinch of cayenne pepper powder and snort it up each nostril. Allow the sinuses to drain into a tissue or the sink. The pepper can also be diluted in water and dipped on an ear swab and swabbed into the nose.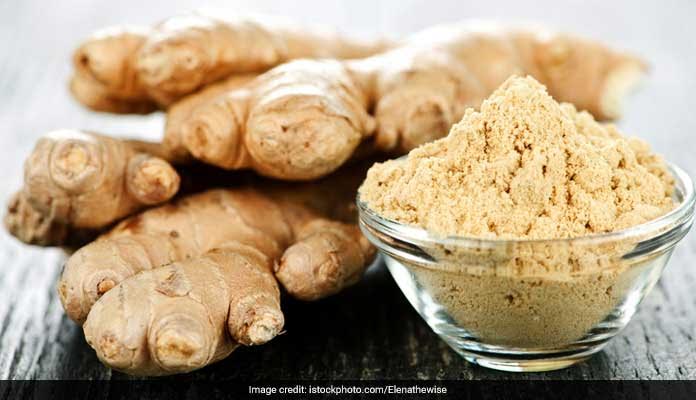 Ginger has been used for centuries to treat a variety of ailments.
Photo Credit: iStock
3. Steam
Break up thick mucus with a few drops of Eucalyptus or Peppermint oil in hot water. With your face down over the water, drape a towel over the back of your head and inhale the steam. Hot water vapor can help moisten the sinuses, this treatment works like wonders which is why doctors actively recommend it.
4. Soups and Tea
Eating soups or drinking herbal teas, heat up the mucus trapped in the sinuses and causes the mucus to thin down. Eating and drinking liquid-based hot foods helps treating the excess mucus and promote nasal drainage, helping the sinuses restore to their normal state. Chicken soup, clear vegetable soup and chamomile tea are the most effective for treating sinus.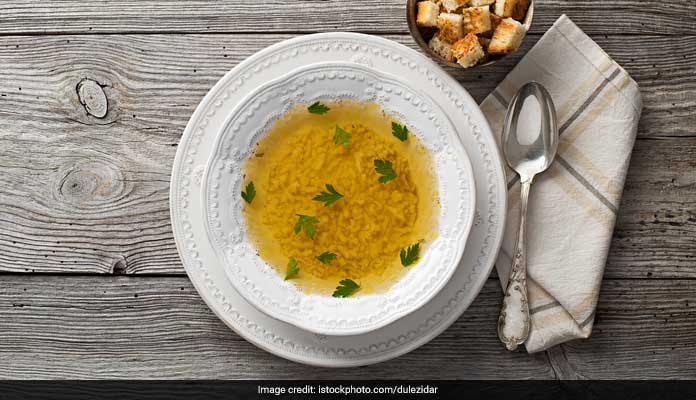 Drink plenty of liquids and eat hot soups to promote sinus health.
Photo Credit: iStock
5. Nasal Irrigation
This is a method in which you pour a saltwater (saline) solution into one nostril and it flows through your nasal cavity into the other nostril, it washes out mucus and allergens. You can buy prefilled containers, a bulb syringe or a neti pot. All are available at drugstores. Nasal irrigation is very effective for relieving nasal congestion and irritation.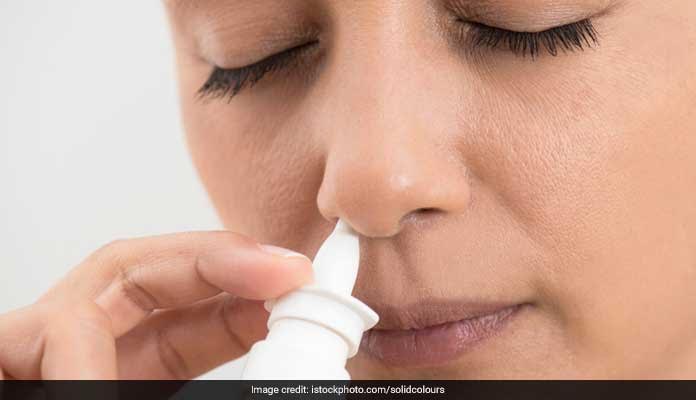 Nasal irrigation washes away mucus and allergens
Photo Credit: iStock
6. Eat lots of fruits and vegetables
Fruits and vegetables are the best food choices when suffering from a sinus infection. They help to promote overall health and are considered low-mucus producing foods, according to Harvard's School of Public Health. Eat vegetables with every meal and replace pre-packaged snacks with fresh fruit. Fruits and vegetables contain vitamins, minerals and other infection-fighting elements that promote general and sinus health. Pineapple is rich in antioxidants which protect the delicate mucus membranes from damage. The enzymes in pineapple also break down the junk that builds up in sinuses and reduce inflammation. Vegetables that help treat sinus are peppers like capsicum it helps to eases pain, reduces inflammation, and increases mucus production. But this should be consumed in moderation.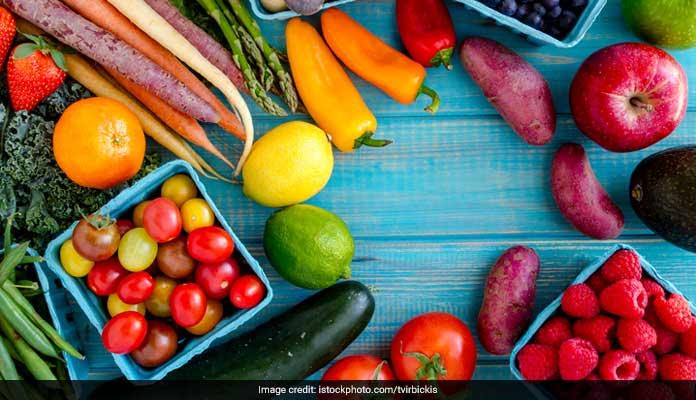 Fruits and vegetables are rich in vitamins and minerals
Photo Credit: iStock
Also read this article about TONSILLITIS here
DoctorNDTV is the one stop site for all your health needs providing the most credible health information, health news and tips with expert advice on healthy living, diet plans, informative videos etc. You can get the most relevant and accurate info you need about health problems like diabetes, cancer, pregnancy, HIV and AIDS, weight loss and many other lifestyle diseases. We have a panel of over 350 experts who help us develop content by giving their valuable inputs and bringing to us the latest in the world of healthcare.