Internationl Yoga Day 2017: 4 Yoga Myths Busted, We All Believed No. 3
With its rise in popularity, several myths about this ancient practice have long been masquerading as facts. Ahead of International yoga day 2017, we demystify yoga!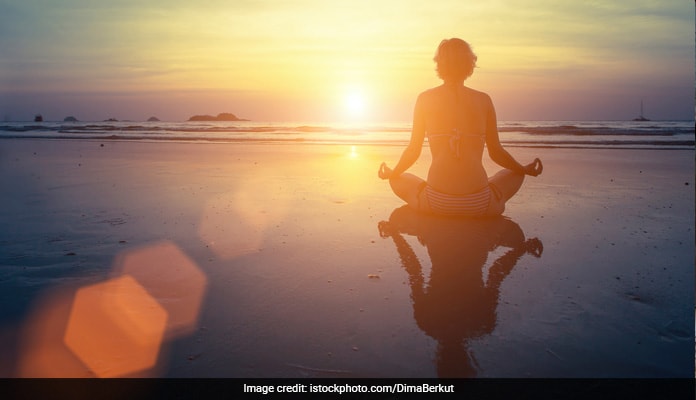 International Yoga Day 2017: Yoga is not associated with any religion, all you need is an open mind
Unfortunately, what most of us believe about Yoga isn't actually true. Too many people don't do yoga because of reasons that the science of yoga completely dispels. If you held yourself back from doing this wonderfully beneficial practice because of any of the 5 myths listed below, you have reason to celebrate.
Ahead of International Yoga Day, let's take a look at the top myths people have about yoga that are actually false:
Myth 1: Yoga is for oldies.

Negative. This myth probably originated because of another false belief that makes yoga a very slow form of exercise. This is also not true since there are many types of yoga. Some of them, like the Ashtanga and power yoga involve intensive workouts to burn calories and build muscle strength. Today, yoga is performed more among the young than the old as a means to alleviate stress and achieve physical fitness.

Myth 2: You have to be religious to do yoga.

Not true at all. Yoga is a technology, based on athletic poses, mindful awareness and compassion. It is not associated with any religion and all you need to do it is an open mind. Not all yoga poses require you to chant sanskrit verses or the word 'Om'. It us performed for mental and physical fitness and its origins from a Hindu culture do not mean that doing Yoga makes you Hindu or spiritual.
Myth 3: Yoga can't help me if flexibility is not my thing.
Physical fitness and flexibility is only one of the 9 aspects of Yoga. Not everyone needs to bend like a pretzel to do yoga. You can start at any level. There are poses that you can perform even while sitting at your desk. Yoga can help you in diverse ways like if you want longer hair, or freedom from depression or even an increase in concentration.
Myth 4: Music and Yoga go well together.
Unfortunately, this is not true. To do yoga, you need a calm mind. You will need to get involved with the subtle happenings in your body, mind and inner core of your feelings. So any external noise or even talking is not acceptable while you perform yoga.
With these myths out of your way, don't wait, get on the mat!