Symptoms of dengue
Fever along with rashes and muscle aches are the common symptoms of dengue.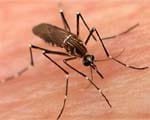 Fever, with a sudden onset, often rising to 40-40.5 degrees centigrade.


Rash, which shows up 3-4 days after the start of the symptoms, starting from the trunk region and spreading to the face, arms and legs.


Muscle aches (myalgia)


Joint aches (arthralgia).


Headache.