Does Smoking Really Lead To Skin Cancer? Here's The Theory
We all know how detrimental smoking can be for our health. The point gets all the more important as we see its relation with skin cancer.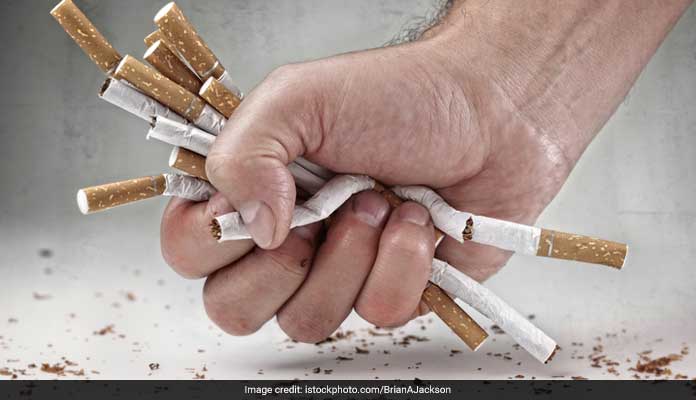 Smoking will leave you broken on all fronts, including a possibility of getting skin cancer
Avoiding smoking is by far the best prevention against cancer known to us. The harmful effects it has on our body are well documented and available on web all over the world. But there's yet another drawback of the heinous activity. In addition to raising your odds of developing lung cancer, strokes, and heart attacks, smoking also boosts your risk of squamous cell carcinoma (a form of skin cancer) by 52 percent, according to a major new study.
A team from QIMR Berghofer Medical Research Institute studied nearly 19 thousand people and found that current smokers were significantly more likely to develop a squamous cell carcinoma (SCC) of the skin than non-smokers. "We don't yet understand how smoking might increase the risk of SCC, but these findings strongly suggest that by quitting, smokers are lowering their risk of SCC to the same level as someone who has never smoked. This is another good reason to quit." says Professor Whiteman, a senior member of the team.
While the two main forms -- basal cell carcinoma and squamous cell carcinoma -- are rarely deadly, researchers say they are on the rise. Jan Nico Bouwes Bavinck, MD, of the Leiden University Medical Center says that "Everybody realizes that sun exposure is a risk for skin cancer, but almost no one knows that smoking is also an important, and independent, risk factor," he said. "Smoking is associated with an increasing number of cancers beyond lung cancer, such as bladder, head and neck, cervical, and skin cancer."
Even if the results are inconclusive, smoking also interferes with the treatment for cancer. Nicotine in cigarette smoke causes blood vessels to constrict; this reduces blood flow and, in the case of a freshly healing wound, can starve the wound healing site of oxygen and life-sustaining nutrients. The nicotine absorbed from smoking two cigarettes reduces blood flow to the bottom of the feet by 40 percent! Now you've got all the more reason to quit.

Also read: Effects of Smoking