Cancer - A Growing Health Concern
Dr Ramesh Sarin, a senior Oncologist at the Indraprastha Apollo Hospitals discusses cancer as an emerging major health problem in developing countries. Its is predicted by the WHO that by the year 2020 this number will increase to 15 million of which 10 million will be in the developing world.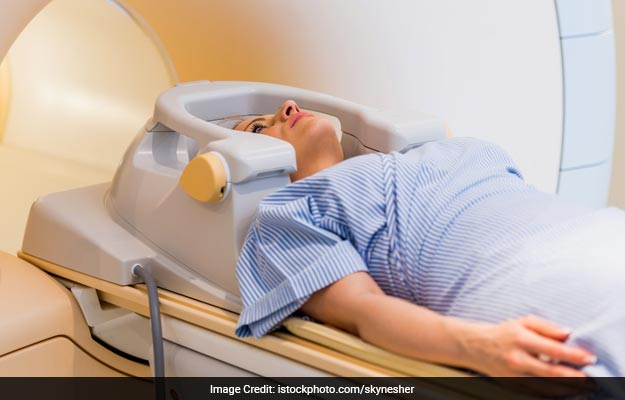 Cancer has become a major health concern today.
On World Cancer Day 2017, Dr Ramesh Sarin, Senior Oncologist at the Indraprastha Apollo Hospitals, discusses Cancer as an emerging major health problem in developing countries. Its incidence in developing countries now for the first time in history, matches that in the industrialized countries and the incidence of cancer in general is growing worldwide. In the year 2003, there were ten million estimated new cancer cases the world over of which there were four million in the developing countries. Its is predicted by the WHO that by the year 2020 this number will increase to 15 million of which 10 million will be in the developing world. With increasing wealth and industrialization has come a rapid change in the lifestyles, and this is likely to raise the national tumor burden. Thus, cancer once considered an uncommon medical problem is no more so and in the near future 50% of cancers worldwide will occur in countries labeled today as developing countries. This problem of increasing incidence in our country is compounded by the very high incidence of advanced incurable stage of the disease. Clearly this points to the need for simple measures which lead to early detection and early treatment.

You may ask why this focus on breast cancer today? Breast Cancer is the commonest cancer in urban women in India, and today its incidence exceeds that of cancer of the uterine cervix. Fortunately, breast cancer is one of the few common cancers where early detection is possible, i.e. detection at a stage when there is a high probability of cure.

Of the 1,000,000 breast cancers estimated to occur worldwide as new cases, about 400,000 occur in the developing countries of which 100,000 occur in India. This translates into the fact that 1 in 24 Indian women are likely to get this tumor every year, as compared to 1 in 7 in the western countries. The future prediction is that with industrialization and lifestyle changes, the incidence in India is going to be close to the western figures.

The fact that early detection of breast cancer saves lives is established. Detection in stage I has almost a 90 % chance of cure, while detection in stage III has 0% chance of cure. The cure rates in the western world have improved entirely because of generation of mass awareness leading to early detection and treatment. Early detection is of course helped by improvements in imaging, and the regular examination of women by trained doctors and by mammography. However, since the process starts with the women herself, the most important vehicle for this process is awareness of the disease.

Screening method for early detection assumes importance for two reasons. Firstly, women today play important roles in the society, and the incidence of cancer will impose severe psychological and physical barriers on their activities. Secondly, it is not possible to answer the question 'what causes breast cancer and how it can be prevented?'. Although there is an ever increasing knowledge on the risk factors, there are only a few of these like diet and physical activity that can be changed. And they only play a minor part. So our weapon to combat breast cancer remains to empower women to help early detection and seek early treatment.

Breast Self Examination (BSE) as the name suggests is examination of ones own breasts. This involves detecting lumps, changes in skin or nipple, and presence of nipple discharge. There is thus a need to change the scene from accidental discovery of breast lumps, as it happens universally today in our society, to lumps discovered by regular periodic self examination. This practice of BSE will lead to detection of changes much earlier and will also seek to enforce the need to seek medical advice as soon as changes are detected. Breast self examination can be carried out in the calm ambience of ones home at ones convenience. However, every woman has to learn how to do this properly and correctly.

The two other methods that help in early detection of breast cancer is an yearly mammography (soft tissue x-rays of breast) and clinical examination by the physician. The guidelines are to do a mammogram once a year after the age of 50 and clinical breast examination after the age of 30 and breast self-examination monthly after the age of 20. Women with immediate blood relatives such as mother or sister who has had breast cancer is twice as likely to develop breast disease and hence should do screening earlier than mentioned above.

(Dr Ramesh Sarin is a Senior Consultant Oncologist at Indraprastha Apollo Hospitals in Delhi.)

Disclaimer: This content including advice provides generic information only. It is in no way a substitute for qualified medical opinion. Always consult a specialist or your own doctor for more information. NDTV does not claim responsibility for this information.