World Hypertension Day: 6 Signs And Symptoms Of Hypertension
World Hypertension Day 2018: Dull Headaches and frequent nose-bleed could be a major sign and symptom of Hypertension. Read on to know more signs and symptoms of Hypertension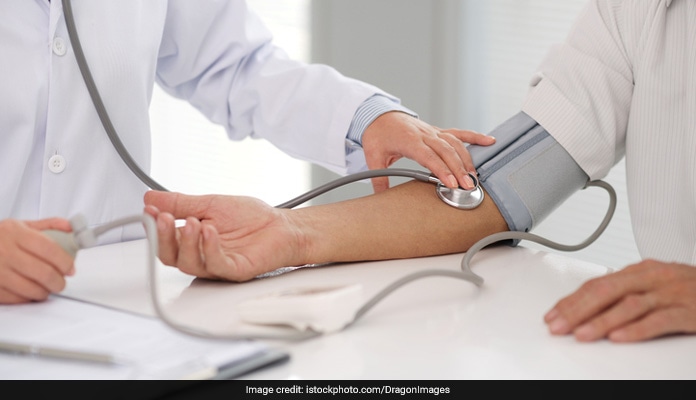 World Hypertension Day 2018: Visit your physician regularly if there are symptoms of hypertension
World Hypertension Day 2018: Hypertension is a problem with no or minor sign and symptom which aggravates later if not treated on time. One of the primary symptoms of Hypertension is sudden rise in blood pressure which often leads to blockages in the arteries and unregulated blood flow. Rising blood pressure might appear to be a harmless and negligible symptom at first but if can possibly lead to major cardiovascular problems like stroke and cardiac arrest if not brought to Doctor's attention at the right time.

According to rising work pressure and fast lifestyle, there is a sizeable population which is falling prey to this disease. Not identified as a major problem and often ignored by people, Hypertension has become one of the many reasons behind major health problems like stroke, cancer, cognitive disorders etc.

Symptoms of Hypertension are primarily of two types and varies from person to person-

1. Rare High Blood Pressure Symptoms
2. Emergency High Blood Pressure symptoms
Below are the signs and symptoms of Hypertension which shouldn't be ignored at any cost-
1. Frequent Nosebleeds-

Bleeding Nose often occurs due to de-hydration and sun-stroke. But if it is occurring at frequent rate and is also taking a long time to heal, it might lead up to Hypertension and problems like blood clotting

2. Dizziness

Hypertension or high blood pressure can be detected in the person if he/she is frequently complaining of dizziness and weakness. This occurs due to sudden increase in blood pressure which at times take some time to get back to normalcy

3. Facial Flushing

Often taken to be as a consequence of low temperature and sunstroke, Facial flushing occurs when a person's face become pale and dry. The unregulated blood flow obstructs the passage of oxygen to the cells and often lead up to High Blood Pressure. This is one of the major symptoms which shouldn't be ignored.

4. Blood spots in the eye

Blood spots in the eye is a worrisome symptom of Hypertension and often result in blood clotting in the eye.

5. Dull headaches

Dizziness can often lead up to Dull headaches in the person and occurs due to high blood pressure or Hypertension.

6. Anxiety and Depression

High blood pressure also affects the person's mental health and leads up to anxiety and depression. There could a major possibility of Hypertension of the person is feeling depressed and is unable to work for long hours.

Happy World Hypertension Day!