What precautions have to be taken while living with an HIV positive person?
Q: Somebody in my family is HIV positive. Should we and our children take a dose of PEP (Post-Exposure Prophylaxis) to avoid this virus from spreading? At what intervals should it be taken? What is the PEP? What other precautions are necessary while staying with an HIV positive person?
A:
One of the best places for a person with AIDS to be cared for is at home, surrounded by the people who love them. Many people living with AIDS can lead an active life for long periods of time. Most of the time, people with AIDS do not need to be in a hospital. Being at home is often cheaper, more comfortable, more familiar, and gives them more control of their life. In fact, people with AIDS-related illnesses often get better faster and with less discomfort at home with the help of their friends and loved ones. You should talk regularly to the persons doctor on what kind of care is needed. Also remember that AIDS causes stress on both the person who is sick and on the people caring for them.
Also read: How to lower your risk of getting HIV?
You don't get HIV from the air, food, water, insects, animals, dishes, knives, forks, spoons, toilet seats, or anything else that doesn't involve blood, semen, vaginal fluids, or breast milk. You don't get HIV from faeces, nasal fluid, saliva, sweat, tears, urine or vomit, unless these have blood mixed in them. You can help people with HIV eat, dress, even bathe, without becoming infected yourself. Although HIV has been transmitted between family members in a household setting, this type of transmission is very rare. These transmissions are believed to have resulted from contact between skin or mucous membranes and infected blood. To prevent even such rare occurrences, precautions should be taken in all settings:
Read: Watch out for these early signs of HIV
Gloves should be worn during contact with blood or other body fluids that could possibly contain visible blood, such as urine, feces, or vomit.
Cuts, sores, or breaks on both the care giver's and patient's exposed skin should be covered with bandages.
People living with AIDS can get very sick from common germs and infections.
Hugging, holding hands, giving massages, and many other types of touching are safe for you, and needed by the person with AIDS.
Washing your hands is the single best way to kill germs so wash your hands after you go to the bathroom and before you fix food.
Wash your hands again before and after feeding them, bathing them, helping them go to the bathroom, or giving other care.
If you have any cuts or sores, especially on your hands, you must take extra care not to infect the person with AIDS or yourself.
If you or anybody else is sick, stay away from the person with AIDS until you're well.
A person with AIDS often cant fight off colds, flu, or other common illnesses.
A person with HIV infection should not share razors, toothbrushes, tweezers, nail or cuticle scissors, pierced earrings or other pierced jewelry, or any other item that might have their blood on it.
Clothes and bed sheets used by someone with AIDS can be washed the same way as other laundry.
If clothes or sheets have blood, vomit, semen, vaginal fluids, urine, or feces on them, use disposable gloves and handle the clothes or sheets as little as possible. Put them in plastic bags until you can wash them. You can but you don't need to add bleach to kill HIV; a normal wash will kill the virus.
Flush all liquid waste (urine, vomit, etc.) that has blood in it down the toilet.
Needles and other sharp instruments should be used only when medically necessary and handled according to recommendations for health-care settings. (Do not put caps back on needles by hand or remove needles from syringes. Dispose of needles in puncture-proof containers.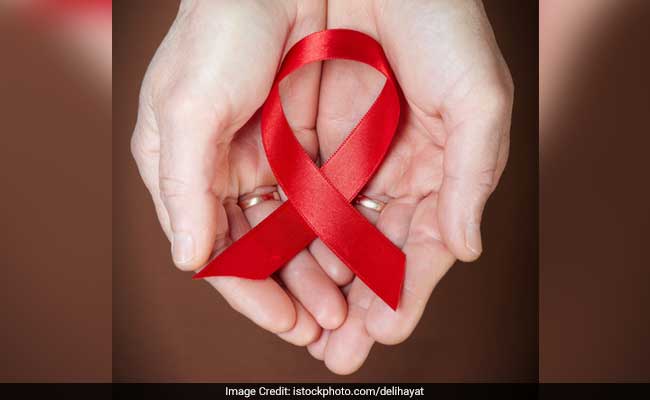 Can HIV virus be prevented from spreading