Top Facts About Diabetes In Children
Dr. Ambrish Mithal who has a special interest in Diabetes gives further insight into recent developments in Type 2 Diabetes i.e. Diabetes which is not dependant on insulin, particularly in children and adolescents.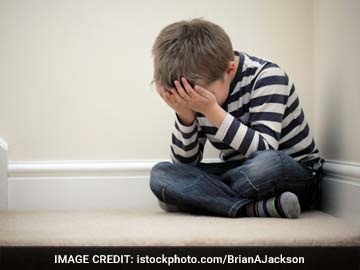 As most of us are aware, diabetes is broadly divided into two types, as follows:
Type 1 diabetes: also called insulin dependent diabetes (previously known as juvenile diabetes) typically occurs in children and is characterized by severe insulin deficiency, where insulin is necessary for control of diabetes.

Type 2 diabetes: is also called non insulin dependent diabetes (previously called "maturity onset diabetes") typically occurs in overweight, sedentary adults, often with onset around 40 years of age. These patients respond to oral antidiabetic medicines, generally for a few years, and then many of them may require insulin. Data compiled over the last decade or so suggests that the age of onset of type 2 diabetes could often be in the thirties or even the twenties. This is particularly true of diabetes prone populations, like Indians.
In recent years, a tremendous change has occurred in our understanding of diabetes in children. Data from large pediatric centres indicate that approximately 30% of the diabetes in children and adolescents is type 2 diabetes. Obesity, sendentary lifestyle, and genetic predisposition are thought to be contributing factors. Several studies have shown a link between excessive TV viewing and type 2 diabetes.
The majority of patients have at least 1 symptom of diabetes, with more than three quarters exhibiting increased thirst and urination. Acanthosis nigricans, a velvety dark discolouration of the skin of the nape of the neck, armpit and groin is the clinical hallmark of this disease and is present in 90% of cases. A similar proportion (90%) also give a positive family history. Many of these patients can be treated with oral medicines like metformin, but some may require insulin or combination treatment.
In general, when we compare type 1 and type 2 diabetes in children, type 2 diabetics tend to be older at diagnosis (mean age 14 years vs 9 years for type 1) and overweight, and the majority has acanthosis nigricans. Sometimes, younger patients have characteristics of both type 1 and type 2 diabetes.
The basic causes of type 2 diabetes in childhood are the same as in adults. Insulin resistance, which means that insulin is unable to exert its action on the body, and is a characteristic of type 2 diabetes in adults, is also found in children. Most disturbing is the fact that these children are at greater risk for high lipid (cholesterol) abnormalities, blood pressure and heart disease, much like their adult counterparts. 11-33% of these children could have high blood pressure. Preliminary data suggests that a sedentary lifestyle may lead to insulin resistance in nonobese children as well.
FAST FACTS ON TYPE 2 DIABETES IN CHILDREN:
Type 2 diabetes in children is increasing at an alarming rate
It occurs in sedentary, obese children with a family history of diabetes.
These children may be prone to all the complications of diabetes.
all overweight/obese children especially those with a family history, should be screened for an elevated blood sugar.
The best way to prevent diabetes in children with a family history is to exercise regularly, eat healthy (avoid fats and fried food) and maintain ideal body weight, even in childhood.
Disclaimer: This content including advice provides generic information only. It is in no way a substitute for qualified medical opinion. Always consult a specialist or your own doctor for more information. NDTV does not claim responsibility for this information.