What are the reasons for fever after c-section?
Q: My 29 years old wife was 8 months pregnant and the doctor told her that the baby is in breech position and there were very less chances of baby's head turning (cephalic position). But in the 37th week's ultrasound report, the baby was found cephalic. Later on till the due date my wife didn't have any labour pain so the doctor decided to induce it. After 24 hours of medication and observation, they suddenly decided to go for caesarean section, as the baby's head was visible. Is it possible that baby can change the position after the water breaks? Anyway, we were blessed with a baby girl. After getting discharged from the hospital the doctor prescribed Saltum, Aceclofenac and Paracetamol twice a day for five days. Till five days my wife was improving well but now she gets fever around 100 degrees every evening. What are the reasons for the fever and what would be consequences?
A:
The majority of babies who present as breech before 36 weeks, turn to a normal (head / cephalic position) by the 37th week.

I do not know why labour was induced on your wife but obviously there was some problem, for which she had a caesarean section.

Now she has fever after 5 days, which is never normal. She needs to be seen by the surgeon or any other experienced physician if the operating surgeon is not available. She would need to be investigated for possible causes of infection.

The common causes of fever 5 days after a caesarean are:
Engorged breasts, this is the commonest cause, see that the breasts are empty and soft, if they are not please seek a breast feeding instructor / midwife to show you how to keep them empty, this typically happens around this time as before this not too much milk is produced, and especially after a caesarean babies are given a bottle and they do not suckle the breast vigorously as they would if they were really hungry and the breasts will not get empty, engorged breasts will lead to fever.
Malaria, is also a very common problem. We have documented proof now that malaria which is lying dormant in the pregnancy (sequestered in the placenta) in endemic areas like India get reactivated by reinoculations from the placenta that causes clinical malaria by day 3 to 5. She need to be checked for malarial parasite, and even if the report is normal, she should take chloroquin if the pattern if the fever is like malaria, i.e. evening rise with chills and rigor.
Urinary tract infection - especially if a urinary catheter is put at the time off surgery (which is generally put as a routine) and a urine routine examination well as culture should be done. Infection if identified should be treated.
For a possible wound infection she should be seen by the surgeon who operated and any discharge from the wound should be cultured and the cause of infection identified and treated by a change of antibiotics.
There is also a possibility of uterine infection even if the wound is healthy, internal infection or what we call puerperal sepsis. This should be seen by vaginal infection and seeing that there is no collection inside the uterus and if there is it should be relieved by releasing any pent up lochia. The vaginal swabs should be taken for culture, and the antibiotics changed accordingly.
There are other rarer causes of fever - all of which are also more serious like deep vein thrombosis (leg veins get clogged), serious chest infections / embolism, and of course the possibility of a surgical swab lost in the abdominal. These can be checked by an ultrasound examination but are rare possibilities and should be considered if simple tests mentioned earlier do not find the cause or treat the fever.
She will need a:
Complete blood count to rule out infection
Urine routine and culture
Wound swab culture if there is any discharge from the incision site
Vaginal swab for culture
Peripheral smear for malarial parasite
X ray chest if she has chest symptoms like cough and breathlessness.
Ultrasound whole abdomen to rule out a collection inside the abdomen.
Most importantly she needs a thorough clinical examination to identify the cause and treat it.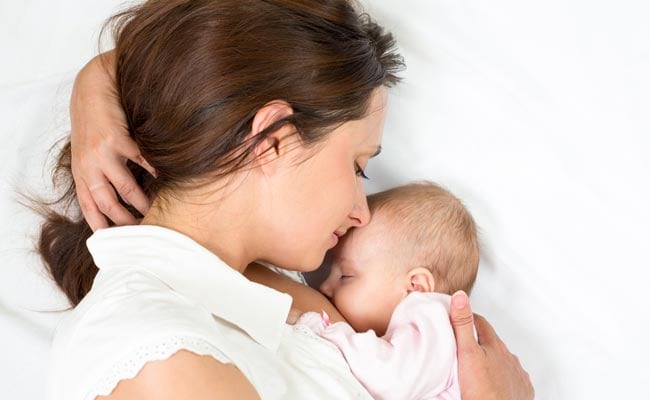 What are the causes for fever after a c-section delivery?