Is eating raw rice a harmful habit?
Q: My 25 years old married sister had a peculiar problem of eating raw rice since childhood. Our parents counselled her that eating raw rice is harmful and she should stop. When we would tell her, she used would agree but in vain. She gets tempted to eat raw rice. She tried to control, but she says, she could not. After school she stopped it on her own. Then after marriage the problem recurred as she was tempted to eat raw rice again. During her pregnancy she stopped it on her own. Now her child is 1.5 years old and she has admitted that she is tempted again to eat raw rice and she has started it again. Is she suffering from any kind of deficiency? Will her child also inherit the same habit from her?
A:
Eating raw rice may be a form of a disorder called pica. Pica is an appetite for non-foods (e.g., paper, coal, chalk etc.) or an abnormal appetite for some things that may be considered foods, such as food ingredients (e.g., flour, raw potato, raw rice, starch). Exposure to infectious agents via ingestion of contaminated rice is a potential health hazard associated with pica, particularly if the rice is unwashed. It is usually indicative of some form of underlying nutritional deficiency. Please ask her to see her doctor who will evaluate her and perhaps start her on a dose of vitamin or mineral supplements. Pica is a also a habit which would require psychologic counselling or aversion therapy for a cure of the behavioural disturbance. This is not an inherited problem, but it can often be learned by a child from a mother.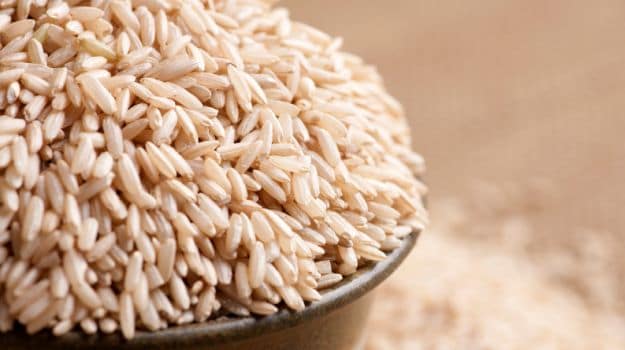 Eating raw rice is harmful like a disorder